Difficult Decisions When Balancing Your Responsibilities As A Parent With Your Estate Plan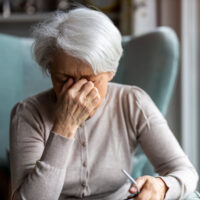 Before commercial flights take off, flight attendants instruct passengers that, if the oxygen masks descend due to a decrease in cabin pressure, they should put on their own oxygen masks before trying to assist their children with their masks.  A similar principle applies when it comes to securing your own financial future while helping your children become financially independent.  Those idyllic images of seniors walking on the beach that you see on estate planning law firm websites do not tell the whole story.  In the current economic climate, most Americans in their 60s are anything but carefree when it comes to finances.  The cost of living has increased so much in the past generation that most people in their 30s are in a more precarious situation than their parents were at their age.  It is hard to watch your children struggle financially despite their best efforts to find gainful employment and live within their means.  An Orlando estate planning lawyer can help you think realistically about how much you can afford to help your adult children financially while covering your own expenses in your old age.
Desperate Times Call for Desperate Measures
We have all heard of the economic hardships that adults who have entered the workforce in the past decade are facing.  Salaried jobs with health insurance benefits are hard to find, and an increasing number of working adults survive on gigs that pay 1099 tax forms.  Young adults are more likely than their counterparts a generation ago to live at home.  Parents who are near retirement age, for their part, try to help their children, even at the risk of their own financial security.  Whether or not their children live with them, the parents of adult children sometimes withdraw money from their retirement accounts or savings accounts, take out new loans, or refinance their own home mortgages in order to give their children money.
Lifestyle Downsizing Is for Everyone
If your financial sacrifices are paying for your adult children's travel and discretionary expenses, the decision to stop funding their lifestyle is easy.  If you are paying rent for adult children who are single and unemployed, it makes financial sense for them to move in with you, even though this is not an ideal situation for many families.  In many cases, you are already living a modest lifestyle, and so are your children; most young adults spend the money their parents give them on necessities such as groceries.  There is no simple solution to economic challenges that affect everyone, but an estate planning lawyer can help you find ways to make your money go further for the whole family.
Contact Gierach and Gierach About Weathering Tough Times
Retirement is not all about walking off into the Florida sunset.  An estate planning lawyer can help you support yourself and your family in the short term and in the long term.  Contact Gierach and Gierach, P.A. in Orlando, Florida to discuss your case.
Source:
yahoo.com/now/time-close-bank-mom-dad-155652404.html