It's Time To Get To Work On Your Estate Plan Before The AARP Comes For You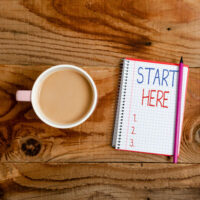 People in their 30s and 40s spend most of their time either living in the moment or engaging in escapism of an optimistic or pessimistic variety.  Living in the moment entails finding ways to keep up with the minimum payment on your debts this pay period and determining whether one more BNPL purchase will be the straw that broke the camel's back.  Optimistic escapism involves watching YouTube travel channels or listening to true crime podcasts, whereas pessimistic escapism is where you read the latest predictions about the next big pandemic or the year in which the Earth will become uninhabitable.  All of these things are less scary and less demoralizing than facing the fact that serious illness and death can happen to anyone at any age for a wide variety of reasons.  Even if the property you own is not enough to be worth fighting over, you still need an estate plan, and an Orlando estate planning lawyer can help you get started on yours.
Problems Millennials Can Avoid by Being Proactive About Their Estate Plans
The COVID-19 pandemic was a grim reminder that young and middle-aged adults are not invincible.  Perhaps you witnessed firsthand the stress and disruption a family experiences when a member of the "sandwich generation" suffers a serious illness.  It is important to write a will that indicates your wishes not only about property but also about your pets, the final disposition of your remains, and custody of your minor children.  You should also sign a financial power of attorney and medical power of attorney authorizing a family member to make financial and healthcare decisions on your behalf in the event of your severe illness.
These are some issues you may wish to address in your estate plan:
You have a specific plan for burial or cremation and scattering of ashes. Do not leave it to your grieving family to guess.
If you die while your children are minors, your spouse will probably want to move out of Florida to be closer to her parents and siblings, but you don't want your parents to miss out on a relationship with your children. Indicate in your will that, if the worst happens, you want your spouse and your parents to formalize a parenting plan with the court where your parents get a certain number of visitation days per year with your children.
If you become seriously ill, you want your frugal sister to handle your finances, not your flaky brother.
If your cat outlives you, you want her to move in with your friend, who will spoil her to bits, not your mother, who has six other cats who will treat yours as the runt of the litter.
Contact Gierach and Gierach About Early in Life Estate Planning
An estate planning lawyer can help you get started on your estate plan even if you are in the springtime of your life.  Contact Gierach and Gierach, P.A. in Orlando, Florida to discuss your case.
Source:
fhcp.com/documents/forms/Advanced-Directives-Designation-of-Health-Care-Surrogate.pdf