Planning For Memory Care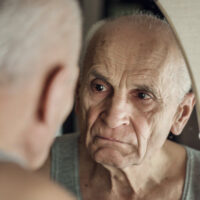 Memory impairment, whether due to Alzheimer's disease or to other causes, is prevalent in older adults.  It is painful to watch a family member grow increasingly forgetful, and perhaps have little memory of the experiences you have shared together; it is equally unsettling to imagine yourself in that situation.  In fact, confronting the thought of your memories eventually fading is one of the most common reasons that people procrastinate getting started on their estate plans.  Once you get started, though, you will find that there are ways to make it easier for family members to care for someone who is suffering from dementia, and if you are ever in that situation, these options could make it easier for your family to care for you.  Memory care services are available at many residential facilities for seniors, and although you should plan your future as one where you will build and enjoy happy memories, successful estate planning requires you to have a plan for the best-case scenario, the worst-case scenario, and everything in between.  To find out more about memory care and how to pay for it, contact an Orlando estate planning lawyer.
Memory Care Is Not Quite the Same as Assisted Living or Nursing Homes
Most discussions about senior housing focus on the senior's physical health.  For example, if you are preparing for aging in place, you might add modifications to your house that will accommodate you if you become less mobile.  Therefore, you might be planning to move to a downstairs bedroom, to install handrails on the bathroom and bedroom walls, and to build a bench in your shower and change the showerhead so that it is easier for you to bathe from a seated position.  While caring for your physical health is also beneficial to your mental health, including the acuteness of your memory, some elderly people are physically healthy enough to live independently, but their memory has become so unreliable that it is unsafe for them to live alone, and the challenges of caring for them would be overwhelming for the family members who live with them.  If an elderly person were to go for a walk and forget where she was, or if she forgot to turn off the gas stove after cooking dinner and left it on while she slept, her family would understandably worry about her.
Memory care facilities are similar to assisted living facilities in that residents have their own apartments and can bathe, eat, and dress without help, but the day has a predictable routine, and all common areas are labeled to prevent disorientation.  Likewise, outdoor recreational areas are enclosed, and doors that lead out of the facility have alarms; this prevents residents from wandering away.  Most people pay for residency in memory care facilities out of their own assets, but many of these facilities also accept long-term care insurance, hybrid life insurance, or Medicaid.
Contact Gierach and Gierach About Memory Care Planning
An estate planning lawyer can help you choose a memory care facility in preparation for situations where you might need one.  Contact Gierach and Gierach, P.A. in Orlando, Florida to discuss your case.
Source:
aarp.org/caregiving/basics/info-2019/memory-care-alzheimers-dementia.html