Reality Check: Will The Nursing Home In Your Town Still Be There When You Need It?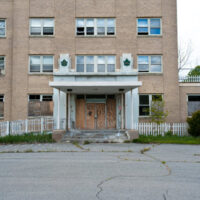 Nursing home planning is an important part of your estate plan.  Whether you choose to age in place or move to an assisted living facility, there is a good chance that, at some point during your retirement, you will need the kind of assistance with tasks of daily life that you can most easily receive in a nursing home.  Whether that means building up a large savings fund or spending down your assets to qualify for Medicaid, you should have some idea of the nursing home options around you.  In fact, the availability of nursing homes near you might be an option in determining where you move after you retire.  Many retirees in rural areas are finding that the nursing homes near them are closing because of financial hardships or staffing shortages.  An Olrando estate planning lawyer can help you with nursing home planning and other aspects of your estate plan.
Nursing Homes in Rural Areas Are Closing Due to Labor Shortages
Moving to a quiet town after retirement is some people's dream, while other people's first choice is to continue living in the same small town where they were born and where they are raising their children and grandchildren.  In the past two years, after the ordeal of the COVID-19 pandemic, nursing homes in rural areas have been closing at an alarming rate, in part because the pandemic-era funding on which they depended has dried up and in part because the number of working age adults in those areas is relatively small, and much smaller if you count those willing to continue the stressful job which is working in an understaffed nursing home.  Some states have seen more than ten percent of their nursing homes close in the past three years, leaving some counties with no residential care options for medically vulnerable adults.  The residents of the shuttered nursing homes have, in some cases, needed to move miles away from the relatives who, when the nursing home was close by, used to visit them every day.
Start Making Plans Now to Avoid Being Left in the Lurch
If you are considering aging in place, consider how many nursing homes are sufficiently nearby that, if one spouse moves to the nursing home, the other can visit every day.  If you are considering moving to a senior-friendly area, nursing homes will probably be plentiful, but you should visit their websites periodically to make sure that they are still accepting new residents.  Nursing home planning is just one of the many aspects of your estate plan that you should review every year with your estate planning lawyer.
Contact Gierach and Gierach About Expecting the Unexpected
Effective estate planning means always having a plan B.  An estate planning lawyer can help you cope with disruptions to your plans for securing long-term care in a residential facility or aging in place.  Contact Gierach and Gierach, P.A. in Orlando, Florida to discuss your case.
Source:
nbcnews.com/health/aging/nursing-homes-small-towns-closing-staff-shortages-rcna66779