Studies Reveal New Data On The Prevalence Of Alzheimer's Disease And A Promising Treatment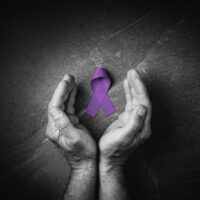 Although Florida is as close as you can get to a paradise for seniors, no matter where you spend your retirement, you will eventually find out that your so-called golden years are not all fun and games.  Even if you have prioritized your health throughout your life, the physical and mental effects of aging will catch up with you.  Alzheimer's disease is one of the most common causes of memory impairment in people above the age of 65, and the possibility that you will be diagnosed with it at some point after you retire is very real; Alzheimer's disease and other forms of dementia are very rare in young and middle-aged adults.  It isn't just the beaches and warm weather that make Florida one of the best places to retire; it is also the availability of memory care facilities and doctors who specialize in treating the diseases of old age.  An Orlando estate planning lawyer can help you prepare for many different scenarios, including one in which you will need memory care.
Florida Seniors Have an Above Average Rate of Alzheimer's Diagnoses
According to a recent study published in the Journal of the Alzheimer's Association, one in ten Americans above the age of 65 is living with Alzheimer's disease, but the prevalence of Alzheimer's is higher in some areas of the country than others.  The study only collected data on people aged 65 and above.  Miami-Dade County, Florida has the highest prevalence of Alzheimer's, with over 16 percent of seniors diagnosed with the disease.  None of the other counties in Florida made the top ten, despite that Miami-Dade is not the only Florida county where seniors make up a large percent of the population.  In general, Alzheimer's is the most prevalent in densely populated areas of the Southern states and the mid-Atlantic and least prevalent in rural areas out west; most of the counties with the lowest Alzheimer's rates are in Alaska and Colorado.
Can Monoclonal Antibodies Slow Down the Progression of Alzheimer's Disease?
Statistics only show you how many other people in your county have Alzheimer's disease and do not say anything about your prognosis.  The only realistic answer to the question of whether you will get Alzheimer's is "maybe."  What can you do now to avoid the worst-case scenario?  Write a will and a power-of-attorney now, while you are still healthy and no one can question whether you really meant it.  Research assisted living facilities that provide memory care services.  Buy long-term care insurance because, memory care or not, assisted living facilities are much more affordable when you have insurance.  Meanwhile, research on treatments for Alzheimer's disease is ongoing.  At your regular doctor visits, your doctor will monitor your memory functions.  Thus far, two monoclonal antibodies, namely lecanemab and donanemab, have shown promise in clinical trials for slowing the progression of Alzheimer's disease.
Contact Gierach and Gierach About Memory Care
An estate planning lawyer can help you make plans for the care you would need if you were to suffer from memory loss.  Contact Gierach and Gierach, P.A. in Orlando, Florida to discuss your case.
Sources:
dailymail.co.uk/health/article-12312277/Americas-Alzheimers-hotspots-REVEALED-kind-DailyMail-com-interactive-map-shows-one-SIX-people-disease-Miami-Bronx-Baltimore-does-area-rank.html
alz-journals.onlinelibrary.wiley.com/doi/epdf/10.1002/alz.13081