3 Estate Planning Tools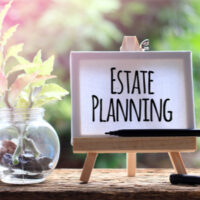 While there are a lot of variables from person to person, there are three main documents that need to be created when you are setting up an estate plan. Having these documents in place means you will know your wishes will be carried out and your assets will be distributed in the manner you choose.
When you are ready to set up your estate plan, a knowledgeable Orlando estate planning attorney can walk you through the process, from start to finish.
Basic Estate Planning Documents
Of course, there are times when an estate plan requires more than three tools. For example, there are times when there will need to be documents for digital assets or a letter of intent, which could include information, both personal and financial, that you want people to know about but do not belong in a last will and testament.
But, in situations where only basic tools are needed, the following will be included:
Last will and testament
Power of attorney
Healthcare surrogate
Once these three tools are created, it answers many questions. Your family will know who you want to inherit your assets and who will be in charge of seeing the process through.
A key estate planning document, you will outline what you want to happen to your estate after you pass away. This could include the person who will be in charge of the arranging the matters of your estate, who will be the guardian of your minor children or pets, how assets will be distributed, and who are the beneficiaries. If there is no will, a probate court will decide who will be the executor. The decisions at that point will also be public record. Protect your privacy and make your own decisions with a will.
There are times when individuals are alive but are not able to handle their financial affairs. If there is a health issue, for example. For this reason, power of attorney is an important estate planning tool. The document gives another access to making decisions about your assets. Different ways to define this power exist. You can set up a power of attorney for a certain period of time or you can give another full power.
Designating a Healthcare Surrogate
When individuals are in good health, they do not think of the need for a healthcare surrogate. But having one in place means someone you trust can make medical decisions for you if you are not able to make decisions for yourself. Once you decide who that person is, you can talk to them about your medical wishes. They can carry them through, if needed. For more information about your estate planning needs, connect with a seasoned Orlando estate planning attorney.
Do you have estate planning questions? A seasoned lawyer can help. Contact Gierach and Gierach, P.A. today to find out how our Orlando asset protection planning attorneys can best serve your needs. Our attorneys have the resources and skills needed to establish legal protections for you and your family.
https://www.gierachlaw.com/what-is-at-risk-if-your-will-is-panic-written-during-the-coronavirus-pandemic/