What Is at Risk If Your Will Is Panic-Written During the Coronavirus Pandemic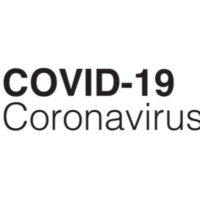 The current pandemic understandably has many people panicked such that they want to make sure everything is in order with their estate plan. However, it is extremely important that, as a result of the pandemic, you do not rush into drafting or updating your estate planning documents, especially when it comes to writing your will. It could lead to critical errors, causing serious complications that can have devastating impacts on your beneficiaries.  The stakes are extremely high and, as a result, you could not only end up disinheriting someone who is very important to you, but, in fact, you could end up creating a document that is completely void and, as a result, would be left with an estate that goes through probate and is distributed based on the state's intestate laws.
In spite of the coronavirus, attorneys are still available to assist you with your estate plan documents and can make sure that appropriate details are included, mistakes avoided, and documents are executed, updated, etc. correctly — all services that online platforms cannot perform.
Below we discuss some of the most common mistakes people make when it comes to their wills; mistakes that you want to avoid:
Health & Finances While You Are Alive
Assuming that your will is just about planning for when you pass away; your will is also about important healthcare and financial decisions that may need to be made for you while you're still alive; should you become incapacitated, including addressing the issue of do not resuscitate orders, which are especially important right now in the time of the virus, with hospitals being overwhelmed and equipment shortages.
Funeral Wishes
Including funeral instructions: Also keep in mind that wills are typically not read until sometime after you have passed, which means that you should not include your funeral instructions in your will, but rather, separately, to a loved one, etc.
Abandoned Online Accounts & Digital Assets
Forgetting digital assets and account logins: Also make sure that you address digital assets and online accounts, such as bank account logins. Digital photos, shares, etc. — if these are not addressed, they could be abandoned and forgotten
Details
Including too many or too few details in your will: While you want to provide details as to why you distributed your assets the way that you did, you also want to be careful to avoid being too specific. On the other hand, you want to make sure that your loved ones know where the important documents are located (this is especially important when it comes to the original copy of your will), and you do not want to forget to address debts, such as mortgages, which can lead to legal battles between beneficiaries.
Executor(s)
Forgetting to name an executor: note that if you fail to do so, the courts will decide who administers your estate. Also note that more than one person can be named, and several can serve together.
Witnesses
Not understanding witness requirements: Most Florida estate documents require two witnesses, not a notary. Witnesses sign the documents and attest to your signature, and even for those documents that do require a notary, Florida allows notaries to provide services through remote online notarization. Also note that notaries must be over the age of 14 and competent.
Contact Our Florida Estate Planning Attorneys For Assistance
If you live in Florida, contact Gierach and Gierach, P.A. to discuss your estate planning needs today with our experienced Orlando estate planning attorneys.
Resource:
washingtonpost.com/health/2020/03/25/coronavirus-patients-do-not-resucitate/
wsbtv.com/news/local/warning-dont-panic-write-your-will-during-pandemic/FM3C2MPXJVHXZHA7XD4NN4QCBA/
https://www.gierachlaw.com/if-we-have-a-handwritten-will-but-havent-consulted-a-lawyer-will-we-avoid-probate/