3 Inherited Assets That Are Worse Than Clutter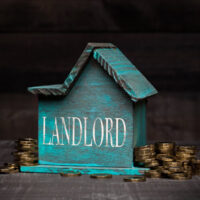 If there is anyone who has a reason to declare war on clutter, it is estate planning lawyers.  When family members battle it out in probate over money or real estate that each party thinks that they are entitled to, someone gets the inheritance, and the probate lawyers get paid.  When it comes to inherited wealth that no one wants, though, it still ends up as a bitter battle that potentially severs family ties, and everyone loses.  If you need a reason to ditch your collection of Good Housekeeping magazine issues from the 80s, think about how stressful it will be for your grandchildren if your daughter and her husband fly back to New Jersey the day after the funeral, your son goes back to work, and your daughter-in-law spends days hauling your clutter to the Goodwill, the recycling center, and the dumpster while everyone else goes on with their lives.  Leaving behind miscellaneous stuff (euphemistically called "personal property" in the context of estate planning) is a burden to your surviving relatives, but it is not the worst thing that you can leave to your family in your will.  An Orange County estate planning lawyer can help you divest yourself of white elephant assets and exchange them for something valuable that you and your heirs can enjoy.
Real Estate Property That You Rent Out
Back in the 800s, Abu Uthman of Basra, better known in English as al-Jahiz, wrote The Book of Misers, which includes a chapter about the hassle and expense associated with being a landlord, and more than a thousand years later, very little has changed.  Your rental property might be supplementing your retirement income, but do your children really want the stress of managing it when you are gone, especially if they live out of state?  The only thing worse than inheriting a rental property is inheriting 50 percent of a rental property, when the other 50 percent belongs to your half-sister in Oregon, whom you barely tolerate.
Real Estate Property That You Don't Even Own
Buying into a time-share is a bad enough idea.  If you own one, you are probably often plagued by the feeling that you should have only stayed at the time-share sales pitch event long enough to get the free Disney World tickets and then never given time-shares another thought.  If you feel this way about having bought a time-share, imagine how your kids will feel about inheriting one.
Collectible Items
Yes, a doctor from Florida died this year, leaving behind a baseball card collection worth millions.  Valuable collectibles can boost the value of the estate, but appraising and selling them is hard work.  Do it while you are alive instead of leaving the task to the next generation.
Contact Us Today for Help
An Orlando estate planning lawyer can help you think clearly about which items of your property will be valuable to your heirs.  Contact Gierach and Gierach, P.A. for help today.
Source:
kiplinger.com/retirement/inheritance/603437/5-of-the-worst-assets-to-inherit