6 Ways To Keep Your Assets Out Of Probate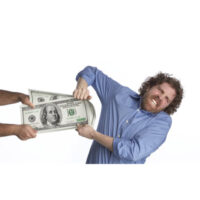 According to the Physician on FIRE blog, in which FIRE stands for Financial Independence, Retire Early, the main purpose of estate planning is to avoid the costly and time-consuming process of probate.  If you write a will, you have avoided the worst-case scenario, which is the court deciding how to divide your assets and, if you have minor children, who will have custody of them, but there is still a lot of red tape before the people listed in the will get the assets you have designated for them.  Estate planning law firm websites might talk about saving money on taxes, but that is not a major issue for most estates, at least not in Florida.  Florida does not have estate taxes or inheritance taxes, and you do not have to pay federal taxes on your estate unless your assets are worth more than $11 million.  Even if you are of modest means, probate costs money, and the more assets you own and the more ambiguity there is about them, the more work probate is for the personal representative of your estate and the intended beneficiaries.  An Orlando estate planning lawyer can help you make as many of your assets as possible bypass probate.
How to Avoid Probate
Physician on FIRE jokingly says that the most foolproof way to avoid probate is to achieve immortality, but of course, that is not a practical solution.  He does, however, offer some more feasible strategies for avoiding probate:
Give your relatives some or all of their inheritance when you are alive.
Own less than $75,000 in assets, so you qualify for simplified probate.
If you are married, own your house through tenancy by entirety. This means that, after you die, the house automatically belongs to your spouse instead of to the estate that is going through probate.  (If you have left other assets to your spouse in your will, those other assets will go to your spouse once your estate settles.)
Leave your entire estate to your spouse; probate will be much simpler this way. If you have children from a previous marriage, this option is only feasible if you give them their inheritance while you are alive or set up a trust for them.
Designate beneficiaries for retirement accounts, annuities, and life insurance policies. Designate payable on death beneficiaries for your bank accounts and transfer on death beneficiaries for vehicles and investment accounts.
Set up trusts, family limited partnerships, and family limited liability companies.
You can accomplish some of these, such as designating beneficiaries, with a simple phone call, albeit one that will probably involve waiting on hold.  For others, such as establishing trusts, you will need the help of an estate planning lawyer.
Contact Gierach and Gierach About Acting Now to Avoid Probate Later
An estate planning lawyer can help you implement simple and complex strategies for keeping assets out of probate.  Contact Gierach and Gierach, P.A. in Orlando, Florida to discuss your case.