Accounting for Historically Significant Property in Your Estate Plan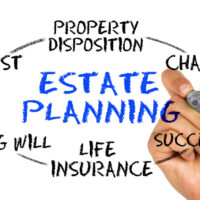 Unless you belong to one of the earliest vintages of Baby boomers, your children probably cannot remember the time before women held prominent positions in the executive branch of the United States government.  Before Vice President Kamala Harris and Secretaries of State Madeleine Albright, Condoleezza Rice, and Hillary Clinton, there was Janet Reno, who served as Attorney General in the presidential administration of Bill Clinton during both of his terms in office.  Except for her work in Washington, D.C., Reno was a lifelong Floridian; if you were in Florida during the George W. Bush administration, you might even remember Reno's campaign for governor.  In fact, Janet Reno's impressive origin story begins in a humble house in Miami-Dade County, which her parents built with the work of their own hands.  After Reno died in 2016, the house became the subject of a dispute among her nieces and nephews before eventually becoming the property of Miami-Dade College.  If your estate includes a historic house or other piece of historically significant property, contact an Orange County estate planning lawyer.
Attorney General Janet Reno and the Too-Detailed Trust
Anyone who lived in South Florida before 2000 remembers its gradual westward expansion; they have visited a housing development or shopping center that used to be farmland or swamp.  In 1943, the Reno family, which included Danish-born Henry and newspaper columnist Jane (she wrote under a male pseudonym), and their four children, the oldest of whom was seven-year-old Janet, bought a parcel of uninhabited land on the edge of the Everglades and moved there from urban Miami.  They built a house so strong that it lost only one shingle in 1992, when Hurricane Andrew flattened large swaths of Miami-Dade County.
Meanwhile, Janet Reno went on to great achievements, but the family homestead remained her prized possession.  She wrote a trust document which mentioned the family homestead 18 times.  Perhaps she described her wishes for it in too much detail, because she said that the proceeds of the sale of the homestead should be divided among her nieces and nephews; she never married or had her own children, and her brothers predeceased her.  She also bequeathed the homestead to the University of Miami to be preserved in perpetuity.  When Reno died in 2016, the University of Miami refused the bequest, because the trust forbade the development of the property and required its preservation for historic purposes.  Reno's niece Janet Meliha Reno became involved in a legal dispute with her cousins about whether sale was the only option and whether historic preservation of the property was still a requirement.  Eventually, Miami-Dade College took possession of the property and undertook the historic preservation.
Let Us Help You Today
An Orlando estate planning lawyer can help you if your property has sentimental value to the general public, not just to your close family members.  Contact Gierach and Gierach, P.A. for help today.
Resource:
orlandoweekly.com/Blogs/archives/2019/11/23/janet-renos-family-is-fighting-over-her-lifelong-home-and-it-could-go-to-the-florida-supreme-court
scholar.google.com/scholar_case?case=13767892489812708119&q=probate+french&hl=en&as_sdt=4,10&as_ylo=2011&as_yhi=2021
https://www.gierachlaw.com/four-retirement-questions-to-ask-yourself-in-your-50s/