Advantages of Holding Property in Trust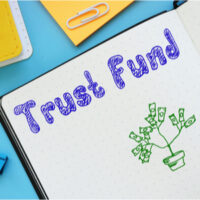 Setting up a trust for children or grandchildren is a common practice. After all, there are times when parents want to set up parameters for the inheritance of their adult children. This could be because they worry their child will use their inheritance on unhealthy habits or that the spouse of their child will end up with the inheritance in the event of a divorce.
If you are considering holding property in trust, talk over your options with a knowledgeable Orlando estate planning attorney. There are plenty of advantages to trusts, including privacy concerns and asset protection. Of course, there are cons as well.
Trusts Are Private and Tough to Oppose
When inheritance assets go through probate proceedings, details will be filed with a court of law. Trusts do not have this same requirement. For this reason, there is a lot of privacy in trusts. All of your assets will be shielded from the examination of the public.
And, if your child is irresponsible or is in a marriage that could soon end, the trust can help to protect assets. The inheritance can, in a sense, be shielded from bankruptcy or divorce proceedings, for example. Trust fund assets will not be liquidated during a bankruptcy or be part of a divorce settlement, if the documents are prepared correctly.
Avoiding probate has advantages beyond privacy, too. With a trust in place, the process will be faster and smoother. There are times when probate lasts for extended periods of time, sometimes over years, a process that can result in attorney charges and court fees depleting estate funds.
Trusts are hard to contest, so if you have a large amount of assets and want your wishes in place do not rely solely on your will. Contesting last will and testament documents is more common, trusts are tough to oppose. To determine if a trust is advantageous for your situation, talk to an Orlando estate planning attorney.
Trusts Can Be Complicated
With a lot of items to consider, trusts are more complicated than a simple last will and testament. An experienced attorney is required as their expertise ensures the legal document is drawn up properly.
Every item needs to be detailed and thorough. Trust language requires attention to detail and careful language consideration. Your wishes will be carried out in the way you choose, but you need to take time to be sure each asset is distributed in the way you desire. Each situation is unique. If you want to hold property in trust for your kids, know it can be an effective estate planning tool.
An estate planning lawyer can determine if holding property trust is something you should consider. Plus, an attorney can advise you on how a trust will fit within your complete estate plan.
Are you considering a trust for your adult child? A seasoned lawyer can help. Contact Gierach and Gierach, P.A. today to find out how our Orlando asset protection planning attorneys can best serve your needs. Our attorneys have the resources and skills needed to establish legal protections for you and your family.
https://www.gierachlaw.com/how-to-protect-your-assets-from-creditors-in-estate-planning/