An Economist's Retirement Planning Advice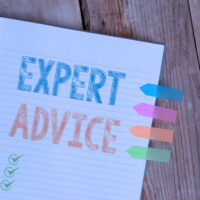 Laurence Kotlikoff has been spreading the word about economics and encouraging the public to think like economists since Steven Levitt and Stephen Dubner of Freakonomics were children.  Kotlikoff even ran for president in 2012 and 2016, not because he thought he would get more votes than the major parties' candidates but just to drive home the point that economics plays a role in all of the political decisions that affect our daily lives.  It definitely plays a role in retirement planning.  Of course, thinking like an economist only gets you so far.  To put your economically minded plans into practice, you will need the help of an Orlando estate planning lawyer.
Don't Retire Early
At age 70, Kotlikoff is no spring chicken, but he has no plans to retire, because he is, in his own words, "having too much fun."  Even if your job consists mostly of tasks that are less fun than talking about economics, there are several reasons that Kotlikoff and other economists would encourage you to resist the temptation to retire early.  First, Kotlikoff thinks that financial planners get things backwards when they first ask you how much money you want to spend when you retire and then go about trying to acquire that money through risky investments.  According to Kotlikoff, you should first think about how much money you have and then decide how to spend it.  The longer you stay in the workforce, the more money you will earn.  Likewise, the later you start drawing Social Security payments, the more money you will get with each payment.
Downsize Your Home
Kotlikoff agrees with many other economists that owning a house with a paid off mortgage is great, but he goes a step farther by saying that, when middle-aged people buy a house, they should base their decision in part on how quickly they can pay off the mortgage.  Retired people don't need huge mansions, and they don't need to live right next to downtown workplaces, where the cost of living is highest.
Diversify Your Investments, and Interpret "Investments" as Broadly as Possible
Right around the time Kotlikoff decided to change his major to economics, the economy tanked in Camden, New Jersey and the store that Kotlikoff's father and brothers owned went out of business.  It was financially devastating for Kotlikoff's parents, who had invested almost everything they owned in the family business.  Fortunately, they had invested the remainder in their children's college educations, and Kotlikoff and his siblings were able to help their parents financially.  Kotlikoff admits that, with the cost of university education today, borrowing money for college is risky, but he does agree that spending money to build one's employable skills is a good investment.
Let Us Help You Today
An estate planning lawyer can help you think like an economist about your estate plan and your financial plans for retirement.  Contact Gierach and Gierach, P.A. for help today.
Source:
barrons.com/articles/most-retirement-planning-is-wrong-laurence-kotlikoff-51631207476