Asset Protection Strategies To Keep Medicaid From Helping Itself To Your Estate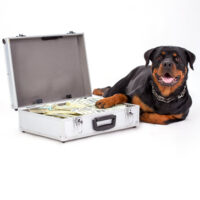 Like the mother-in-law who promises to provide free childcare and then breaks all your rules about food and discipline while complaining constantly about how noisy your kids are and how much they eat, Medicaid is there for you.  Most of the things in life that promise to be freebies are not, including Medicaid nursing home care.  Medicaid will pay for your nursing home care if you cannot afford it, including if you were paying for your own care at first but eventually ran out of money, but after you die, Medicaid will try to get your estate to pay back as much as it can.  The surviving relatives of people who received years of nursing home care paid for by Medicaid sometimes find that their inheritance has disappeared completely by the time the decedent's estate settles.  Even if you are so healthy and financially secure that needing Medicaid or nursing home care seems like a remote possibility, it is not too soon to talk to an Orlando estate planning lawyer about Medicaid asset protection.
Funeral Trusts
One way to protect your family from financial losses is to keep the money for your funeral out of your estate and out of the probate court.  You can fund a funeral trust with up to $15,000 each for you and your spouse.  The money can cover funeral expenses and burial or cremation.
Transferring Ownership of Your House to a Family Member
If you move into a nursing home and your spouse stays in the marital home and eventually outlives you, Medicaid cannot take the house away from your spouse before or after you die.  Another way to prevent Medicaid from pressuring the court to sell your house during probate is to transfer possession of it to a family member while you are alive.  If your son, daughter, or sibling lived for at least two years before you entered the nursing home and assisted with your care, you may transfer possession of the house to the caregiver family member without fear of Medicaid asset recovery.  Lady bird deeds can also be useful in transferring your house to your family member outside of probate; Floridians are lucky to live in one of only five states that allow them.
Medicaid Asset Protection for Married Folks
In the old days, people used to have to divorce their spouses to get the medically vulnerable spouse to be eligible for Medicaid nursing care.  Fortunately, this happens much less often these days because Medicaid has increased the amount of assets that the healthy spouse can own without it jeopardizing the medically vulnerable spouse's eligibility.  Spousal annuities are a good way to ensure that your spouse receives an income without causing problems with your Medicaid eligibility.
Not Needing Medicaid at All
The best protection against all the stress of dealing with Medicaid is to have your own insurance pay for your long-term care.  Long-term care insurance policies and hybrid life insurance policies are well worth the investment, and the younger and healthier you are when you buy them, the less they cost.
Contact Gierach and Gierach About Pragmatic Estate Planning
An estate planning lawyer can help you work on aspects of your estate plan that are not just about spending lavishly on yourself and the people you love.  Contact Gierach and Gierach, P.A. in Orlando, Florida to discuss your case.
Source:
medicaidplanningassistance.org/medicaid-planning-techniques/