Estate Planning for A Farm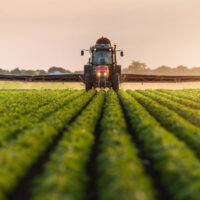 While a farm is technically property, good estate planning for a farm can sometimes be different than planning for other property in that some families have owned and worked that land for decades and have very specific goals in mind when it comes to succession planning. Estate planning when it comes to farms also sometimes involves both planning for a business as it overlaps with planning for family property, which can also sometimes be complex.
For example, some of the interests that we hear from farm families include concerns over maintaining farm program benefits, keeping the farm in the family, ensuring that things are not held up in court, estate taxes, and how to deal with incapacitation in terms of having a plan in place and several people or institutions ready to step in and exercise authority; just to name a few.
Basic Documents
There are a number of legal documents that can help farm families put together an estate plan that they are comfortable with, for example:
A successor living trust and general power of attorney: Some clients find that the successor trustee should be the same person who has general power of attorney so that this individual can manage anything that may be outside the living trust, such as IRA and retirement assets
Healthcare power of attorney
HIPAA documents
A living will
Having A Conversation with Your Family & Attorney
Having a conversation with your family is also essential so that everyone is on notice regarding what your objectives are. It might be helpful to first speak with your attorney so that you can ask any questions you might have, and even seek advice on how to best approach certain topics with family members. Your attorney will likely ask you a number of non-directive questions, and you might be surprised at some of your answers; for many, these issues involve having to articulate thoughts about issues that haven't been brought up until now. This is because, in part, many people have thoughts and concerns that they simply do not feel comfortable talking about in everyday life; for example, concerns over what happens if one partner marries again after the other partner passes; or how to ensure that children are protected from divorce and litigation when it comes to their inheritance.
Note That a Number of Retirement Rules Just Changed
Another issue for farm families are the changes brought about by SECURE Act that just passed before the new year and makes some notable changes to retirement rules; most notably to the stretch-out benefit for IRAs. Non-spouse Beneficiaries are now required to withdraw all of an IRA's assets within 10 years of the death of the individual who owned the IRA. The Act also changed the age when required minimum distributions must be taken from tax-deferred retirement accounts from age 70 ½ to 72; amongst other changes that you should discuss with your attorney.
Protect Your Farm: Contact Our Florida Estate Planning Attorneys
Contact the Orlando estate planning attorneys at the office of Gierach and Gierach, P.A. today and allow us to help you develop a good plan to pass what you've worked so hard for onto the next generation.
Resource:
agriculture.com/farm-management/estate-planning/how-to-protect-your-farm-and-save-money
https://www.gierachlaw.com/the-most-surprising-things-you-might-not-think-to-address-in-your-will/