Estate Planning For Millennials Who Value Experiences Over Stuff And Friendship Over DNA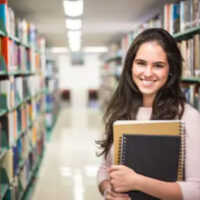 You've heard all the stereotypes about millennials.  Millennials value experiences over stuff, and they certainly can't be bothered with frivolous purchases like the disposable dinner napkin.  Financially, millennials are screwed; most of them will never own a house.  Millennials have the lowest birth rate in U.S. history, whether because diaper duty is a less pleasant experience than brunch, because of the aforementioned "financially screwed" circumstances, or because the Earth may be uninhabitable by the time the next generation grows up.  This year, the oldest millennials are turning 40, and 40 is the right time to start estate planning, even if your estate consists of little more than memorable experiences, and the closest people in your life are not related to you by blood, marriage, or adoption.  No matter your life experiences or values, you need an estate plan, and an Orange County estate planning lawyer can help you develop one.
If the Golden Girls Drank Cosmopolitans
A growing number of women born in the 1980s have plans for the future that don't include marriage, children, or the accumulation of stuff, but they need an estate plan as much as everyone else does.  Remember that estate planning is about planning to enjoy your life, not just planning for others to enjoy your wealth after you die.  At minimum, you need long-term care insurance, a will, and an advance health directive.
Beyond that, you are free to spend your golden years the same way you spent your youth, surrounded by your closest friends and only as many material possessions as you need.  Some unmarried women in their late 30s and early 40s have started floating a vision of the future that looks a lot like the 1980s television show Golden Girls, except perhaps with skinny jeans instead of cosmopolitans.  The Millennial Golden Girls would live in a house together, providing each other with companionship and emotional support, while keeping their finances mostly separate. Estate planning lawyers have seen how Baby Boomers tremble in fear of being alone in their old age; living together with your lifelong friends in the same house solves that problem.
The best thing about estate planning is that there is not just one right way to do it.  Maybe you want to inherit your parents' house and use it as a home base for your own group of Millennial Golden Girls, or maybe all of you want to rent or buy an affordable house together.  The Millennial Golden Girls think pieces have not worked out the financial details of the parties' situation, but the good news is that, even though you are old enough that the young generation uses your given name and your preferred style of jeans as a punchline, you still have decades to brainstorm with your friends and your estate planning lawyer about your vision of a millennial Golden Age of friendship.
Let Us Help You Today
Your dreams are golden, even if they do not focus on material wealth, and an Orlando estate planning lawyer can help you make them come true.  Contact Gierach and Gierach, P.A. for a consultation.
Source:
goodwordnews.com/my-friends-and-i-will-be-living-in-a-golden-girls-style-situation-after-we-retire/