Estate Planning Is Less Difficult Than You Think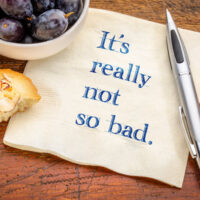 Getting started on your estate plan can be intimidating.  These days, most people are having trouble finding encouragement about their financial situation, and when you search for advice about estate planning online, you tend to find the horror stories first.  You read about bitter disputes among family members during probate and about creditors and the IRS gobbling up most of the estate before it can reach its beneficiaries.  While your estate plan is not going to make you much wealthier than you are, and you are wise to avoid financial planners who promise miracles, do not assume that estate planning is prohibitively expensive, or that it is a costly mistake to start small.  When you contact an Orlando estate planning lawyer, you may be pleasantly surprised to find out how simple your estate plan can be.
You Don't Have to Choose a Family Member to Be in Charge of Your Finances
Conventional wisdom holds that the early phases of estate planning require difficult conversations with your family about your finances and medical care.  If the thought of saying things like, "I made this decision because you are less financially responsible than your sister," and, "It is your responsibility to tell your mother that I do not want to be resuscitated" terrifies you, this only means that you are human.  The truth is that there is no aspect of estate planning that absolutely must involve your family.  You can brainstorm your estate plan with a lawyer, appoint lawyers as personal representatives of your estate and trustees of your trust, and even disinherit your relatives.  (Only your spouse can claim an elective share of your estate, but you can prevent this with a prenuptial or postnuptial agreement.)  You can even appoint your estate planning lawyer to break the news to your family that you are leaving your entire estate to your local animal rescue shelter.
You Probably Are Not Rich Enough to Have to Worry About the Heaviest Tax Burdens
Keeping assets out of probate by establishing a trust or designating payable on death (POD) beneficiaries for accounts makes it easier and less expensive for your family to receive their inheritance, but the biggest estate taxes are a high class worry.  Unless your net worth is in the tens of millions of dollars, you can afford to give away all your wealth without maxing out the gift tax exclusion.
Estate Planning Still Takes Work
It is possible to build an estate plan without handing over all your property to the IRS or telling your relatives how you really feel about them.  You still need to put forth the effort to make an estate plan.  An estate planning lawyer can help you separate the media hype from the truth of your situation.
Contact Gierach and Gierach About Demystifying the Estate Planning Process
An estate planning lawyer can help you focus on the most urgent aspects of your estate plan and leave the other parts open to revision later.  Contact Gierach and Gierach, P.A. in Orlando, Florida to discuss your case.
Source:
forbes.com/sites/forbes-shook/2022/07/11/preparing-for-lifes-milestones/?sh=735a5916399e&utm_source=Justia%20Blogging%20Ideas&utm_medium=email&utm_campaign=03a877264a-blogging_ideas_estate-planning_20220713&utm_term=0_dba88020e6-03a877264a-406015117