Estate Planning Pro Tip: Don't Be Insurance Poor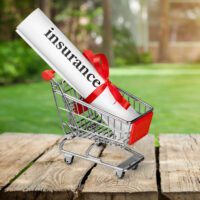 With the exception of the occasional sprightly gecko, it is very difficult to come up with a gimmick that will make people want to buy insurance; it simply isn't glamorous or cool.  Young people tend to think of insurance as something that old people buy, so perhaps the matinee idols of the Baby Boomer generation could make a few bucks to keep themselves out of bankruptcy court by filming some TV commercials encouraging their admirers to buy insurance policies.  Of course, perhaps the best way to convince someone to buy insurance is to show them how bad the consequences can be if they don't have it; the gruesome sight of the hospital bill of an uninsured patient is more persuasive than the brightest smile from the most ageless matinee idol.  For this and other practical financial advice for your golden years, contact an Orlando estate planning lawyer.
Health Insurance
All Americans ages 65 and older qualify for Medicare, but not all Medicare insurance plans are the same.  You can save the most money on healthcare costs if, before your 65th birthday, you research the various Medicare options and choose the one that is most appropriate for you.
Long-Term Care Insurance
The worst thing that can happen to the finances of a working-age person is that they can suffer a serious illness or injury that keeps them out of the workforce for an extended period.  If you are retired, you have already made financial decisions that enable you to leave the workforce and still have enough money to survive, but a serious health problem can be disastrous to your finances, even if you are eligible for Medicare.
Every retired person needs long-term care insurance, even the ones who are so healthy that they exercise every day and travel at least once a year.  If you suffer a severe long-term illness and you do not have long-term care insurance, you will have to pay for your care out of your own pocket, and it can sap your retirement savings quickly.  Medicare pays for nursing home care, but by not having long-term care insurance, you may be forced to choose nursing home care over more costly but more comfortable options.  For example, long-term care insurance pays for your residency in assisted living facilities.
Insurance Policies to Protect Your Property in the Event of a Hurricane
If you choose aging in place, and your home is in Florida, it will be in the path of a hurricane or tropical storm sooner or later.  If you own your home, you need homeowners' insurance, and if not, you need renter's insurance.  In either case, flood insurance is separate from either of these policies.
Contact Gierach and Gierach About Wise Financial Choices for Retirement
An estate planning lawyer can help you decide which boring stuff to spend money on, such as insurance, so you can have more money left over for fun stuff like traveling and being generous to your family.  Contact Gierach and Gierach, P.A. in Orlando, Florida to discuss your case.
Source:
debt.org/medical/senior-options-costs/