Family Members Feud Over Cosmetology Tycoon's Guardianship Fees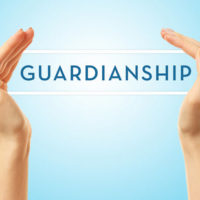 No matter how much money you save and invest during your working years, no matter how modestly you live after retirement, and no matter how big an estate you leave when you die, it can all go to waste if your family members spend it all on legal battles against each other during probate.  Tensions among siblings, cousins, and step-families can boil over during probate over the way family members cared for the decedent's health and finances when the decedent was elderly and infirm.  These disputes can take many forms; one family member can claim that she did all the grueling work of elder care while the others just showed up to collect an inheritance check after the decedent was gone.  In other cases, the family can allege that the black sheep of the family ingratiated himself to Grandma during her final illness so he could manipulate her into changing her will to give him a bigger share of her estate; in legal terms, this is called undue influence.  It is possible to avoid many of these disputes over your own estate with enough planning.  After a feel-good session with an estate planning lawyer in which you daydream about how you will spend your retirement if your health stays good, it is time to think about choosing a guardian to make decisions about your healthcare and finances if you should need one.  Not only should you choose the guardian when you are young and healthy, but you should be as detailed as possible in your instructions to the guardian.  The first step is to meet with an Orange County guardianship lawyer.
Florida Probate Court Inherits a Mess
When he was younger, Henri Blain founded a successful cosmetology school that operated in several locations in Massachusetts and was worth tens of millions of dollars by the time he retired.  Now Blain is in his 80s, and he lives in Broward County with his wife Sharon Pratt, who cares for him with the assistance of home health aides.  Yes, Blain is still alive, but his relatives are already arguing about his estate, due in part to actions by his guardian; the legal disputes have been taking place both in Florida and in Rhode Island, where Blain's niece Carla Crowshaw lives.
Blain's marriage to Pratt is only one point of contention; the pair married in 2018, after Blain was diagnosed with dementia and after Crowshaw was appointed as his guardian.  Crowshaw's cousins claim that the marriage is just part of her plan to control Blain and his estate.  Another issue is the guardianship fees Crowshaw paid herself from Blain's estate.  She claims that she came to Florida to visit him at Christmastime so that the home health aides who usually care for him could have a break, but her cousins claim that she was just using Blain's money to fund her own vacation.
Let Us Help You Today
An Orlando guardianship lawyer can help you if one family member has chosen you as a guardian but the rest of the family won't stop micromanaging.  Contact Gierach and Gierach, P.A. for a consultation.
Resource:
providencejournal.com/story/news/local/2021/06/16/henri-blain-40-million-estate-unsettled-18-months-after-parties-agreed-to-transfer-case-to-florida/7712640002/