Final Disposition Of Remains: The Most Important Reason For Remarried Parents To Update Their Will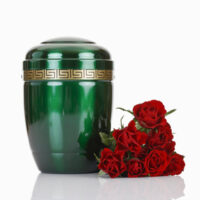 Two thirds of Americans with a household income above $100,000 per year live paycheck to paycheck, and the other one third feel like their spouses and children only love them for their money.  Your family may not show you enough appreciation, but after you meet with an estate planning lawyer, you will have thought about several scenarios that reveal just how much you matter to the closest people in your life.  Case in point, if, by the time you died, you did not have any money left for your family to inherit, they would still come to your funeral to pay their respects.  Ensuring that your money will protect you in your old age and your dependents after your death is one of the main goals of estate planning, but focusing exclusively on your funeral can be a valuable estate planning exercise.  You don't have to compile a playlist for your funeral, but you do have to think about the final disposition of your remains.  Where do you want your body to be buried?  If you choose to have your body cremated, who should get possession of the ashes, and what should they do with them?  An Orlando estate planning lawyer can help you make plans for the final disposition of your remains.
Jose Jose and the Blended Family Drama
Jose Romulo Sosa Ortiz, a singer who performed under the stage name Jose Jose, died in Miami at age 71 in 2019, two years after being diagnosed with pancreatic cancer.  Jose Jose had lived in Miami since the 1900s with his wife Sarita, the mother of his youngest daughter, also named Sarita.  His son and daughter from a previous marriage, Jose Joel and Marysol Estrella, lived in Mexico, Jose Jose's country of origin.
After Jose Jose died on September 28, a dispute arose about his wishes regarding the disposition of his remains.  News reports implied that, if he wrote a will, it did not contain provisions about where he wanted his remains to be interred or his ashes to be scattered.  Jose Joel and Marysol Estrella asked their stepmother to prevent the cremation; they believed that their father had wanted his body to be buried in Mexico.  On October 8, Jose Jose's body was cremated; some of his ashes remained in Miami with his wife and youngest daughter, while the rest went to Mexico with Jose Joel and Marysol Estrella.  A ceremonious memorial took place in Mexico City when his ashes arrived on October 9.
Legal details about Jose Jose's estate have not been made public.  When a decedent does not leave a will, the decedent's surviving spouse has the final decision about the final disposition of the decedent's remains.
Contact Gierach and Gierach About Planning for Final Disposition of Your Remains
An estate planning lawyer can help you put your wishes in writing regarding the final resting place of your remains.  Contact Gierach and Gierach, P.A. in Orlando, Florida to discuss your case.
Source:
yahoo.com/now/jos-jos-cremated-florida-amid-020922743.html?guccounter=1&guce_referrer=aHR0cHM6Ly93d3cuZ29vZ2xlLmNvbS8&guce_referrer_sig=AQAAAE8lwf7P1dE0sUOhzhyIQFtKa5fs2popvCxtAFNJ18pdLxw9iea8HhiAMMU9zo59ciGihPnrfKOrx9mI9KdXvjqJ7idlCvr6Uq4WIAHWzxc7V8J0iT3MzDzIFFQZm7NDIktDJPBYTsNIdFLk-8TOZZ87Yoq0bZIQBavI3TcQmxDx