Helping Your Kids Afford Home Ownership: Dos And Don'ts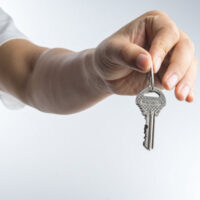 If you are a parent, then your children figure into your retirement plans in some way or another. Perhaps your attitude is, "We are finished raising our children; our retirement savings are for us, and if there is anything left when we die, our kids can have it," but even if this is the decision you have made, you have at least made some decision regarding your children and your retirement savings.  Most parents would like to help their children financially, even if only by not depending on their children for financial support.  Only a few people are in a position to worry about their kids inheriting too much money; we can safely assume that you are not one of them.  Meanwhile, the generation whose parents are approaching retirement is facing tough economic conditions; the journey to homeownership is much more arduous for millennials than it was for Baby Boomers.  If your children dream of owning a home, but they cannot afford it without your help, an Orlando estate planning lawyer can help you develop an estate plan that factors in your contribution to real estate purchases for your children.
Do Pay Attention to What Your Kids Really Want, but Don't Let Them Boss You Around
Getting a gift you don't want, when you know that the giver spent a lot of money or effort in getting you the gift, is painful and embarrassing for all parties involved.  If you buy your kids real estate properties that they don't want, you will be like the aunt in A Christmas Story who spent the entire year sewing a bunny suit for Ralphie, except that Ralphie didn't have to pay property taxes on the bunny suit every year.
Meanwhile, you should not let your overgrown toddlers drain your retirement savings with their incessant demands.  If you do, you will end up buying your child a condo in Coconut Grove, only for your little darling to whine, "But I want a Star Island mansion!"  Instead, you should just say, "Our budget for contributing to a down payment on a house is X," and repeat this statement like a broken record until your kids get around to asking what a record is.
Whatever you do, don't be that Boomer dad who sabotages negotiations between your kids and their real estate agents.  Don't find fault with the properties your children are interested in buying or cause real estate deals to fall through because you encourage your children not to budge on the purchase price they are offering.  The only thing worse than using your estate plan to micromanage your children after you die is using your estate plan to micromanage your children while you are alive.
Contact Gierach and Gierach About Building Generational Wealth, Not Generational Resentment
An estate planning lawyer can help you set aside money to help your kids put a down payment on a house, or transfer ownership of your house to your kids as inexpensively as possible.  Contact Gierach and Gierach, P.A. in Orlando, Florida to discuss your case.
Source:
curbed.com/2023/02/boomer-dads-realtors-nuts-millennial-gen-z-buyers.html