Home Mortgages and Florida Estate Law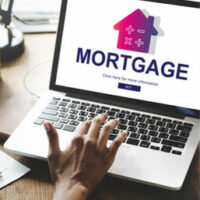 They say that estate planning is about planning for life, not planning for death.  Therefore, when you are in the daydreaming phase of the estate planning process, discussion of home mortgages usually goes something like this: Let's use the annual gift tax exclusion to give [your child's name] $15,000 so he can use it to pay down his home mortgage.  In other words, you think about your estate plan in terms of other people's home mortgages.  You are probably imagining that, by the time your estate goes to probate, you will have long since paid off your home mortgage, but don't be so sure.  An earlier than expected visit from the Grim Reaper is not the only reason that your estate might end up including a home mortgage you are not currently anticipating.  For example, you might pay off your current house and then buy a new one.  You might even inherit a house, and with it, a mortgage.  An Orlando probate lawyer can help you ponder home mortgages and all other aspects of your estate plan that you have not thought about yet.
Who Wants to Inherit a Home Mortgage?  You Would Be Surprised!
When someone inherits a house that is still encumbered by a mortgage, the heir automatically inherits the mortgage debt that comes with it.  In other words, when you inherit a house, you also inherit its mortgage, meaning that you become the new borrower listed on the mortgage loan.  At first glance, that might seem like inheriting a white elephant that ruins you financially and that you can't get rid of, because no one else wants it.  Inheriting a home mortgage isn't always a bad thing, though.
According to Dani Alexis Ryskamp of The Atlantic, the standard of living of the main characters of The Simpsons, meant to depict lower middle class drudgery when the show debuted in 1989, is now considered aspirational.  The dream of owning a three-bedroom house seems unattainable for most families in 2021, let alone those surviving on a single income.  Inheriting a home with a mortgage can be a boon, because it might have been impossible for the borrower to qualify for the loan, and therefore to purchase the house, if they had not inherited it.  If the monthly payment is too much for the beneficiary to afford, they have the option to refinance the mortgage to make the monthly payments lower.
Of course, leaving a house, mortgage and all, to one beneficiary is not always the best option.  A mortgage-encumbered house can put a person in a better financial position, but not nearly as much as a paid off house can.  If you want a younger family member to inherit your house mortgage-free, then you should prioritize paying off the house in your lifetime.  This also makes things simpler if you want to divide the house among multiple heirs.
Let Us Help You Today
An Orlando probate lawyer can help you make the best plans for the real estate properties you currently own and the ones you plan to buy in the future.  Contact Gierach and Gierach, P.A. for a consultation.
Resource:
theatlantic.com/ideas/archive/2020/12/life-simpsons-no-longer-attainable/617499/
kiplinger.com/personal-finance/credit-debt/debt/601659/debt-after-death-what-you-should-know#:~:text=Usually%2C%20the%20deceased's%20estate%20pays,she%20is%20a%20joint%20borrower.
https://www.gierachlaw.com/everything-that-can-go-wrong-with-third-party-funded-special-needs-trusts/