How Important Is Life Insurance in Your Estate Plan?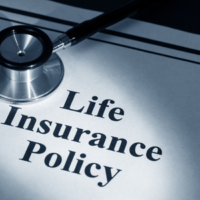 At every age, you have probably heard people advise you not to be insurance-poor.  Trying to get most types of insurance to pay for what they promised to pay for, whether it is your health insurance paying for doctor's office visits or your car insurance paying for vehicle repair after a car accident.  At least when you are young, life insurance is almost guaranteed to be worth the investment.  Life insurance pays an agreed upon sum to the designated beneficiaries when the policyholder dies.  The cost of life insurance is based on your age and health, in other words, your risk of death, so if you take out a life insurance policy when you are young and healthy, the premiums are very low.  Some employer-provided life insurance plans cost only pennies per day for $50,000 of coverage.  If you have a life insurance policy but have taken no other steps towards building an estate plan, you have already taken the first step.  An Orange County estate planning lawyer can help you eventually get to a position where you will not even need life insurance.
Life Insurance Is a Backup Plan, Not an Estate Plan
If you are young enough that your children are minors, you should carry a life insurance policy.  Unless you were born into wealth, you probably do not have enough money saved to sustain your children until they become financially independent.  For this reason, family courts sometimes order former spouses to carry life insurance with their children as beneficiaries until the children reach adulthood.  (In cases where the court orders permanent alimony, which are fairly rare, the court might also order the higher-income spouse to carry a life insurance policy with the dependent spouse as a beneficiary.)  You should buy life insurance as if it is your children's only source of financial support and then do everything you can to stay alive, help your children become financially independent, and build up enough savings that, if your life insurance policy were to lapse during your lifetime, no one would miss it.
Most life insurance policies expire after 20 or 30 years, and you must choose to renew them or let them lapse.  If you renew the policy, it is more expensive, simply because your risk of death is greater at age 60 than it was at age 30, even if you are the world's healthiest 60-year-old.  If you have enough money saved that your family members (the designated beneficiaries of the policy) will not need the life insurance payout, then it is safe to let the policy lapse.  The best estate plans can provide for your family just as well as a life insurance policy, if not better.  If you do decide to buy a new life insurance policy after the one from your youth expires, the best choice is one where you can list yourself as a beneficiary and use the payout for your own long-term care, in other words, a life insurance policy that doubles as a long-term care insurance policy.
Contact Us Today for Help
An Orlando estate planning lawyer can help you choose the right insurance coverage to ensure your financial security and that of your family.  Contact Gierach and Gierach, P.A. for help today.
Resource:
kiplinger.com/personal-finance/insurance/life-insurance/602958/is-it-time-to-let-your-life-insurance-policy-lapse
https://www.gierachlaw.com/is-collecting-sports-memorabilia-a-substitute-for-estate-planning/