How to Carefully Choose Your Trustee(s)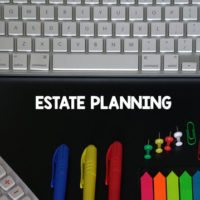 As estate planning attorneys here in Florida, one question that we frequently get is how to select a trustee for your trust, and whether it should be someone who has personal connections to the family or a third-party professional. Below, we discuss some key considerations you will want to take into account in making this important decision:
A Business Decision
First and foremost, choosing a trustee should be considered more of a business decision instead of a personal one. This is because the trustee's fiduciary responsibilities are very particular and go beyond simply respecting your financial goals. For example, the trustee also has to make distributions to beneficiaries, protect the trust assets, and engage in investment planning, tax planning, and filing. They have to regularly review beneficiaries' requests for funds and make decisions concerning whether they should approve or deny those distributions based on what the trust terms dictate. This can be extremely stressful for someone with personal connections to the family; especially if they are particularly close to one of the beneficiaries; and this could end up violating the intent of your trust.
Options
Some of your options for a third-party trustee include:
Attorneys
Accountants
Trust company
Corporate trustee
Financial Management With A Personal Touch
What we sometimes tell clients is that, if it is difficult to choose between someone who has experience managing a trust and a personal connection, it may be an option to have both. While a corporate trustee such as a bank or attorney provides that objective third-party management style that will focus solely on the long-term goals of your trust, they can serve as a co-trustee alongside a trusted family friend. Therefore, if a beneficiary, for example, becomes financially irresponsible, the corporate trustee can apply that unbiased approach, while also receiving input from the family friend as a co-trustee. Another advantage to this approach is that this trusted family member or friend could also have the power to remove and replace the trust company if it has become too inflexible and/or tightfisted in making distributions. Also know that, in some circumstances, it is possible for the beneficiaries to choose the trustee on your death, or your attorney can choose the trustee at a later time.
Key Traits
Some of the qualities that you should look for in a trustee and/or co-trustees include the following, at a minimum:
Trustworthiness
Financially astute/good with money
Familiarity with investing, preferably with assets of their own that they manage with an investment advisor
Contact Our Florida Estate Planning Attorneys to Find Out More
For any questions and/or assistance related to estate planning here in Florida, contact our experienced Orlando estate planning attorneys at the office of Gierach and Gierach, P.A. today to set up a consultation and find out more about our services.
Resource:
kiplinger.com/article/retirement/T021-C032-S014-consider-trustee-carefully-it-makes-a-difference.html
forbes.com/sites/christinefletcher/2019/05/31/how-to-choose-a-trustee/#e94c0446077a
https://www.gierachlaw.com/can-i-choose-a-non-resident-executor-personal-representative-for-my-estate/