How to Protect Art & Antiques in Estate Planning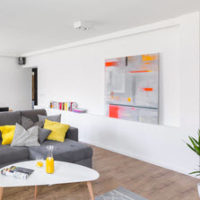 As attorneys who practice in estate planning here in Florida, one of the most common questions we receive is how to intelligently cover estate planning for art, antiques, and other personal property valuables. These items frequently pose additional layers of complexity when it comes to a estate planning; complexities beyond what real estate or bank accounts involve.
Below, we briefly address some of the issues that need to be taken into account when it comes to protecting art and antiques in estate planning: 
The Importance Of Tracking & Inventories
First and foremost, tracking is a significant issue when it comes to these personal property items. It is easy for them to be lost in the house or in the attic, or taken by a family member or someone else. One solution to this issue is to use software to track these items and keep accurate inventories. This not only includes tracking, but also ensuring that any associated documentation–such as appraisals and receipts–are also always easily accessible. 
Keeping Others In The Loop
Involving others when it comes to these tracking mechanisms is another way to make sure that the property does not mysteriously disappear. Attorneys, advisors, heirs, and others should be kept in the loop when it comes to inventory lists and other tracking methods being employed. Where/when you can, include serial numbers, photographs, and other identifying information in your inventory. 
Protection & Insurance
Also make sure that you use alarm systems, safes, and safety deposit boxes where and when you can. This will help reduce the ability for the personal property to "travel" and get lost without a trace. It can also be helpful to speak with your insurance company concerning any special considerations that need to be taken into account when it comes to particular valuables, such as any proof of location and ownership that the insurance company wants to keep on the books.
Documentation
Documentation is key when it comes to art and antiques. This includes anything and everything that could be relevant to the item, such as the certificate of authenticity, bills of sale, photographs, appraisals, insurance reports, etc. In a field where fraud runs rampant and imitations have plagued the market for years, the more documentation you produce, the easier it will be for you to establish authenticity and value.
Specialized Knowledge
Personal property items like these occupy what is sometimes referred to as an "illiquid market," where prices can fluctuate from day-to-day; often based on the buyers involved. This means that specialized knowledge is often required when it comes to valuation, even when it comes to the basics, such as coming up with a fair price range. This also affects estate tax issues, which often involve more complexity when it comes to personal property items. In this endeavor, keeping an accurate inventory is also going to be very helpful. 
Contact Our Florida Estate Planning Attorneys to Find Out More
To learn more about estate planning for art, antiques, and other valuables here in Florida, contact our experienced Orlando estate planning attorneys at Gierach and Gierach, P.A. today.
Resource:
forbes.com/sites/jeffcamarda/2019/04/08/astute-estate-planning-for-art-antiques-and-valuable-collectibles/#b421aa635383
https://www.gierachlaw.com/estate-planning-when-you-hate-your-son-in-law/