Medicaid Nursing Home Planning: Be Careful What You Wish For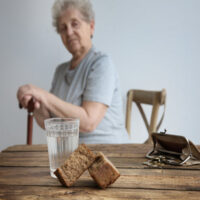 You are never going to be wealthy enough to spend half of the year in a mansion in Florida and the other half traveling the world.  You also cannot afford to move into one of those fancy Old Boomers' Homes in New York City that go out of their way to make residents feel young.  Despite this, you still need a plan for long term care.  You have figured out how to afford to continue living in your house after you retire, but what will you do if and when you need long-term care?  Reorganizing your finances is a popular option among people who are in the throes of financial worry, but qualifying for Medicaid nursing home care is not as simple as it sounds.  If you are as poor as a church mouse but not quite poor enough to qualify for Medicaid nursing home care, contact an Orlando estate planning lawyer.
How Much Do You Have to Lose to Qualify for Medicaid?
Medicaid will pay for long-term residential care in a nursing home, regardless of your age, if your income is below a certain level and the value of your assets is below a certain amount.  Estate planning lawyers sometimes encourage seniors to spend down their assets or to transfer the title to their houses and other valuable items of property in order to qualify.  What they don't tell you is that Medicaid can tell the difference between being poor and pretending to be poor.  If you blow all your money at the Hard Rock Casino in 2023 and then apply to enter a nursing home as a Medicaid recipient in 2024, Medicaid will respond the same way that a divorce court would respond to the guy who knows that his wife wants a divorce, so he blows all his money at the Hard Rock Casino and then, when his wife files for divorce, claims that he doesn't have any money.
If you plan to reduce your net worth in order to qualify for Medicaid, you should do it gradually and meet your financial goal at least five years before you apply to enter a nursing home.  In practice, this means committing to a very modest lifestyle in retirement even while you are healthy.
Alternatives to Medicaid-Funded Nursing Home Care
If you can afford the nice things that you will have to give up to qualify for Medicaid, then you can afford long-term care insurance.  It pays not only for nursing homes but also for assisted living facilities.  Some long-term care insurance comes as part of a hybrid life insurance policy.  While Medicare does not pay for long-term residence in nursing homes, it does pay for brief nursing home stays when you recover from surgery.
Contact Gierach and Gierach About Paying for Long-Term Care
An estate planning lawyer can help you build your estate plan so that you can afford long-term care if you need it.  Contact Gierach and Gierach, P.A. in Orlando, Florida to discuss your case.
Source:
forbes.com/sites/bobcarlson/2023/05/23/why-medicaid-shouldnt-be-your-long-term-care-plan/?sh=5ccac4fe29ce