Pets And Your Estate Plan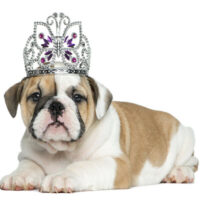 So many of your hopes and worries related to your estate plan have to do with providing for your children and grandchildren, or for seeing to the care of your surviving spouse and siblings in their old age.  Meanwhile, your generosity toward family members, even while you are alive, is often met with ingratitude and with reminders about old grudges.  Pets, on the other hand, give unconditional love.  Your dog is more grateful for a belly rub or a game of fetch than your human dependents are for all the money you give them and all the effort you have put into earning that money.  Wouldn't it be nice if you could leave your estate to your pets, instead?  Of course, you cannot make animals beneficiaries of a will or trust, but you can provide for them in your estate plan.  To find out more about how to include your four-legged friends in your estate plan, contact an Orlando estate planning lawyer.
Expenses for Surviving Pets and How to Pay Them
From a legal standpoint, animals count as personal property.  Most household pets, despite providing priceless companionship, have negligible monetary value.  In some cases, the most practical way to account in your estate plan for the dog or cat you adopted from a shelter is simply to indicate in your will which family member will become the animal's new owner.  Most pets have minimal expenses, and the recipient is probably someone who already has pets.  If you think the cost of additional dog food, kitty litter, or vet bills will be prohibitive for your niece, you can also leave her a sum of money in your will that she will presumably put toward pet care expenses.
On the other end of the spectrum, it is possible to indicate that you want your pets to continue to reside in your home after all its human inhabitants have passed away; you have the right to indicate this, along with anything else that is not illegal or unconscionable.  This is what happened to Trouble, a Maltese dog that belonged to a wealthy businesswoman named Leona Helmsley.  Helmsley set up a trust for the upkeep of her house for the rest of Trouble's life, and she provided for a $60,000 salary to a colleague of hers to be Trouble's primary caretaker.  The expenses for the dog also included grooming, food, veterinary care, and full-time security for the house.  All of this is perfectly legal; the only disputes related to this trust were due to the fact that Helmsley had set aside more money for Trouble's car than a Maltese dog could ever expect to need in its lifetime.  Therefore, the court reduced the amount of money designated for the dog and its care.
Contact Gierach and Gierach About Estate Planning for Animal Lovers
An estate planning lawyer can help you set up a will or trust to ensure that your pets or other domestic animals receive adequate care for the rest of their lives.  Contact Gierach and Gierach, P.A. in Orlando, Florida to discuss your case.
Source:
businessinsider.com/trouble-leona-helmsley-dog-died-2011-6