Planning the Future of Your Florida Assets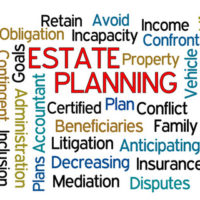 In order to take care of the ones you love after you pass away, it is important you make proper estate plans. This is true for everyone, not just individuals with massive amounts of property and assets. If you have assets and you want them to be distributed to your beneficiaries, talk to an Orlando estate planning attorney.
Assets, Debts, and Taxes
When a person passes away and there is no plan for the individual's estate in place, a judge will appoint an individual to handle the matter. The person could be an individual that is not known or trusted by family members. Then, if anyone disputes how the estate is distributed, it can lead to a long, complicated probate timeline.
Making plans for how all of your assets will be distributed means the process will be smoother for those you love. Some of the arrangements that can be outlined in the estate planning process include how property will be distributed along with financial accounts. If there are debts, that can also be included. This could include how burial costs will be paid, for example.
Plus, there are tax implications to consider. If there are a lot of assets, taxes can be surprisingly high if there is not a thoughtful estate plan in place. There are options to help individuals reduce taxes on inherited wealth.
Other Items to Include
While wealth distribution is a large part of some estate planning process, there are other items to consider as well. For example, deciding who you would like as a health surrogate could be included. Essentially, a healthcare surrogate is the individual who will have the power to make decisions regarding your health if you become incapacitated. If you have specific wishes for end of life care, a healthcare surrogate will be able to see your wishes are carried out if you are not able to do so.
For some individuals, their philanthropy is an important part of their life and they want to be sure the donations to charity and nonprofit organizations continue after they pass away. In these instances, estate planning means you can be confident a portion of your assets will be given to a cause you believe in and support. It is important to note that beneficiaries are not always individual family members, they can be a business or an organization, too.
Get Started Today
Often people believe they have plenty of time for estate planning but it is helpful to get started sooner than later. Taking the time to decide on key issues now means you will be able to easily make updates later, if needed. After all, life changes. Partnerships end and new marriages begin. Children are born and businesses are launched. When you work with an Orlando estate planning attorney, you have all of your documentation in one place.
Are you ready to speak with an experienced Florida estate planning attorney? A seasoned lawyer can help. Contact Gierach and Gierach, P.A. today to find out how our Orlando asset protection planning attorneys can best serve your needs.
https://www.gierachlaw.com/estate-planning-alternatives-to-the-stretch-ira/