Probate Nightmares: Finding Out That The House You Just Inherited Is Encumbered By A Faustian Bargain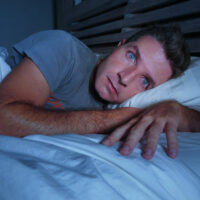 Determining how your descendants should inherit a real estate property you own is a big decision.  You want to be fair to everyone and avoid inciting sibling feuds or aggravating existing ones.  You also don't want the house to be a financial burden on your family.  If you think that your children are just going to sell the house as soon as they inherit it, or that the probate court will order them to sell it before the estate even settles, some estate planning lawyers would counsel you to sell it while you are still alive, so that its value can eventually pass to your estate in the form of more liquid assets.  Meanwhile, when you inherit a real estate property, you feel as aware of the expenses and responsibilities that come with it as you do of the boost to your net worth.  An inherited house as generational wealth is only the best-case scenario; you can decide after you inherit it whether you want to keep it or sell it.  Some people decide that inheriting the family home is worth the repairs and property taxes, while others decide that it is not.  An inherited house that causes strangers to start harassing you before the estate even settles is the worst-case scenario.  A real estate company has created exactly this situation for many families, and Florida is one of several states to have filed lawsuits to get it to stop.  An Orlando probate lawyer can help you if you are the personal representative of an estate that includes real estate property encumbered by agreements that you did not find out about while the decedent was alive.
MV Realty and the 40-Year Monstrous Loan
MV Realty, a real estate company that operates in 33 states, offers a promotion called the Homeowners Benefit Program.  It gives participants $1,000, which is ostensibly a cash gift.  When you read the fine print, however, you find out that homeowners who receive the money must choose MV Realty to represent them if they sell the house within the next 40 years.  The cost to get out of the agreement is six percent of the value of the house.
Homeowners can avoid this problem by simply retaining possession of their houses for the rest of their lives.  The only problem is that, when the original homeowner dies, the homeowner's surviving relatives must notify MV Realty within ten days.  In this notice, they must say whether they agree to abide by the agreement or to break it.  If they break the agreement, they must pay six percent of the house's value.  Unpleasant surprises like this are uncommon in probate cases, but they can happen if the decedent participated in the Homeowner Benefit Program or other predatory lending schemes during a time of financial hardship.
Contact Gierach and Gierach About Dealing With Unpleasant Surprises During Probate
A probate lawyer can help you cope with creditors and presumptive heirs who take you by surprise when you are trying to settle a family member's estate.  Contact Gierach and Gierach, P.A. in Orlando, Florida to discuss your case.
Source:
forbes.com/sites/brandonkochkodin/2023/01/09/reality-tv-villain-meets-desperate-homeowners-three-states-are-suing-over-alleged-fast-cash-scam/?sh=40fc89384f6a