Proper Storage Of Valuable Items Can Make Or Break Your Estate Plan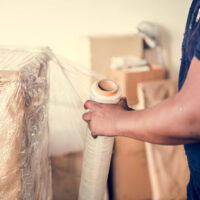 Personal property, defined as any tangible property you own except real estate, is the least important part of your estate as far as the law is concerned, but it can be the most important part to you and your heirs.  For every estate where siblings sue each other or their stepmother over their late father's multimillion dollar business empire, there are at least two where a daughter of a less wealthy descendant is bearing a grudge because her sister inherited their mother's wedding ring.  It is easy to find advice about facing the challenging task of sorting through and distributing the furniture and other personal property of a recently deceased relative, but not everyone lives at home in a house full of stuff until the very end.  What do you do with your stuff if you sell your house when you move into an assisted living facility?  Minimalists may tell you to declutter everything, but that is as practical as telling someone who just lost his job and received a medical bill for thousands of dollars that he should pay off the debt by giving up Starbucks.  An Orlando estate planning lawyer can help you strategize about storage of personal property and other often neglected aspects of estate planning.
Why Seniors and Personal Representatives of States Should Think Carefully About Storage
Florida's lack of job security is on par with its lack of public transportation, so public storage units in the Sunshine State are as abundant as parking spaces.  Despite this, storage of estate items is different in several important ways from storing your stuff for three months while you go home for the summer and until the dorms open in the fall or while you couch surf until the apartment you applied for becomes available.  When you store items with the intention of keeping them in storage until your estate settles, or even longer, the items are much more valuable, and it takes more work to keep the items in good condition for that long.  You need climate controlled, hurricane proof storage.  You should also have the items professionally packed for long-term storage, and you should document their condition carefully.
Do Your Research and Include Detailed Instructions
Concierge services that help seniors move their furniture, paintings, jewelry, and other valuable items from a house or condo to storage are abundant in Florida.  They cost a lot more than your local CubeSmart, but you are avoiding the risk that the items will be stolen or destroyed by the time your heirs inherit them.  An estate planning lawyer can advise you based on the experience of former clients who successfully stored their valuable personal property for many years before their heirs inherited it.
Contact Gierach and Gierach About Estate Planning for Couples
An estate planning lawyer can help you make wise decisions about storing your personal property for future generations.  Contact Gierach and Gierach, P.A. in Orlando, Florida to discuss your case.