Protecting Yourself From Excessive Long-Term Care Expenses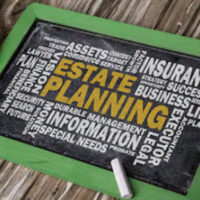 Just as many couples promise, at their wedding ceremony, to care for each other in sickness and in health, you should design your estate plan so that it will take care of you in your old age, no matter your state of health.  Estate planning involves hoping for the best but preparing for the worst.  You should save money to live a comfortable life in which you enjoy good health well into your 90s, you should also save money to cover your expenses if you need many years of care in an assisted living facility or nursing home.  While Medicare eases the costs of medical care for seniors, you still need to budget for healthcare expenses in your estate plan.  An Orlando estate planning lawyer can help you avoid situations where medical expenses drain your finances during your retirement.
The Nursing Home Billing Nightmare
Anyone who is old enough to swipe a credit card or store credit card information in a mobile phone knows about the nightmarish state of medical debt in the United States; half of American adults carry medical debt, and one in seven has been on the receiving end of a lawsuit from a medical creditor.  A recent report on the National Public Radio website shows a side of the medical debt crisis that should terrify retirees and their families.  Nursing homes in several states have been suing the family members of residents for payment of the residents' unpaid bills.  In many cases, the family members never explicitly agreed to be responsible for the bills.  The nursing homes simply saw dollar signs when they read the contact information of family members who were of working age and potentially had paychecks they could garnish.
Florida Makes It Difficult to Protect Your Assets From Creditors by Placing Them in a Trust
Placing your assets in a trust is a reliable way to keep them out of probate, but Florida law does not enable you to use self-settled trusts (where you are a beneficiary of a trust that you established) to hide your assets from creditors.  In Florida, creditors can pursue your trust for payment of debts that you owe.  There are plenty of advantages to setting up a revocable trust; this just means that you will need a different strategy to protect yourself financially in the face of expensive nursing home bills.
The best protection against unaffordable bills for nursing homes, in-home health care, and assisted living facilities is to buy long-term care insurance.  The sooner you purchase this insurance, the less expensive it will be.  An estate planning lawyer can help you develop an estate plan that covers long-term care insurance and other expenses, for necessities as well as for leisure.
Contact Gierach and Gierach About Planning for Your Long-Term Care
An estate planning lawyer can help you find the best way to afford assisted living care and other healthcare expenses.  Contact Gierach and Gierach, P.A. in Orlando, Florida to discuss your case.
Source:
npr.org/sections/health-shots/2022/07/28/1113134049/nursing-homes-are-suing-friends-and-family-to-collect-on-patients-bills