Reality Check: Depending On Your Family For Elder Care Is Less Affordable Than You Think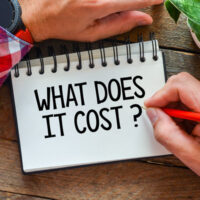 An aging in place plan that takes family togetherness as its cornerstone sounds idyllic.  Think of the affordable family meals and the multigenerational social events.  Think of the money your children will save on childcare if you babysit your grandchildren while your kids work on evenings and weekends.  Your son-in-law adores you, and the feeling is mutual, so what could go wrong if you and your spouse add yourselves to your daughter's household?  As anyone who has ever lived in a multigenerational household knows, the reality is a lot less rosy.  As a child, you might have delighted in the family dinners and in watching TV with your grandfather in the evenings, but the situation was probably more stressful for your parents and grandparents than you realize.  Staying close to your family as you age is an admirable goal, and it is possible to do it at almost any budget, but no matter which living situation you choose, you need a plan.  An Orlando estate planning lawyer can help you make a feasible aging in place plan that involves multiple generations of your family living in the same city, or even in the same household.
The High Costs of Elder Care Within Families
A recent article on CNET explored the burdensome costs, financial and otherwise, that families face when acting as caregivers to elderly relatives.  Many families find themselves in this situation out of economic necessity.  A household where the grandparents receive Social Security income, the parents work full-time, and the grandchildren live at home and work part-time while attending high school or college should be a recipe for prosperity.  What this model does not take into account, however, is that, as the grandparents grow older and require more care, the result is that no one ever has any free time.  Any services that would give the younger, caregiving relatives some respite, such as home health aide care or transportation to medical appointments, eats into the family's already tight budget.  The CNET report tells of daughters, granddaughters, sons-in-law, and nephews who left the workforce to be full-time caregivers for elderly relatives because the cost of paid care would exceed the money they would earn.
In other words, the time to plan to age in place, surrounded by your family, is now, and you should save as much of your income as possible toward this goal.  Don't just decide that you will eventually sell your empty nest and buy a granny pod on your son's property, because the costs of aging in place are much more than that.  If your adult children already live with you, you should discuss your plans with them and also with an estate planning lawyer.
Contact Gierach and Gierach About Estate Plans for Disposition of Remains
An estate planning lawyer can help you think clearly about how to age in place without placing a financial burden on your children or straining your relationship with them.  Contact Gierach and Gierach, P.A. in Orlando, Florida to discuss your case.
Source:
cnet.com/personal-finance/what-ive-learned-about-the-financial-toll-of-taking-care-of-aging-relatives/