Recently Divorced People, Update Your Estate Plan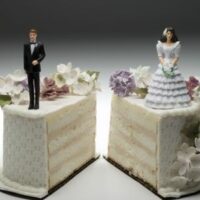 A lot of things that are mundane when you are married are exhilarating when you are recently divorced, such as filing your income taxes or refinancing your home mortgage.  If your marriage was riddled with conflict over finances, then it is a relief to manage your finances as a newly single person.  You can spend as much money as you choose on yourself, your relatives, your friends, and causes you care about, but very few recently divorced people think to update their estate plans.  A much-quoted decision by a Florida court acknowledges that many long-divorced people have died without updating their wills after the divorce, because it is only human to procrastinate tasks that require you to think about your own mortality.  If you do nothing, though, you could cause all kinds of problems for your family or any other intended beneficiaries of your estate.  Whether you got divorced many years ago or this is your first time in a long while filing taxes as an unmarried person, the time to update your estate plan is now, and an Orlando estate planning lawyer can help you do it.
When Stepchildren Are Family, but Your Ex-Spouse Is Not 
Ron did not have children of his own, but when he entered a serious relationship with Silvia, he decided to make her daughter Rebecca and son Samuel beneficiaries of his estate.  In December 2005, Ron and Silvia signed a prenuptial agreement, in which they agreed that, if Silvia survived Ron, she would inherit his entire estate, but if Ron survived Silvia, part of his estate would go to Rebecca and Samuel, and part of it would go to Ron's father Bernard.  Ron and Silvia married in early 2007, and Ron soon amended his will to match the prenuptial agreement.
Ron and Silvia divorced in 2013, and Ron died in 2015.  Bernard claimed that Ron had destroyed his will when he and Silvia divorced, and therefore the probate court should treat the matter as if Ron had died intestate.  Under the laws of intestate succession, Bernard would inherit Ron's entire estate.  If a person who does not leave a will does not have a spouse or children, but has a surviving parent, the decedent's parent inherits the entire estate.  Since Ron never legally adopted Rebecca and Samuel, they do not count as his children under the laws of intestate succession.  (The court decision does not indicate Rebecca and Samuel's ages at the time of Ron's death, but whether or not they were adults would not affect the outcome of the case.)
Meanwhile, Silvia argued that the probate court should administer Ron's will the way it would have if she had predeceased Ron.  She cited a state law that says that, if a divorced person doesn't update their will, the probate court should interpret the will the same way they would have if the ex-spouse had predeceased the decedent.  The court sided with Silvia, and Rebecca and Samuel inherited some property from their former stepfather.
Contact Gierach and Gierach About Estate Planning for Blended Families
An estate planning lawyer can help you make an estate plan that enables you to provide for your stepchildren independently of either of their parents.  Contact Gierach and Gierach, P.A. in Orlando, Florida to discuss your case.
Source:
scholar.google.com/scholar_case?case=10947387556874858866&q=gordon+fishman&hl=en&as_sdt=4,10&as_ylo=2012&as_yhi=2022