Retirement Planning Beyond The Honeymoon Phase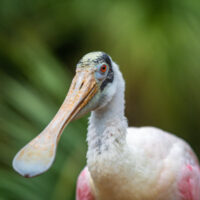 Imagine if you interviewed for a job, and the hiring manager told you how much money you would get, showed you all the company swag, and enthused about the Christmas party but didn't tell you anything about the work you would be doing.  This is how retirement planners sometimes behave toward people who are approaching your retirement.  They show you spreadsheets that promise that your diverse investments will yield an embarrassment of riches, and they invite you to click through photo galleries of houses in Florida where the weather is always sunny, golf courses are within walking distance, and on any given day, you have a good chance of seeing an ibis, heron, anhinga, or roseate spoonbill.  These retirement planners are focusing on what retirement coach Eric Reich calls the honeymoon phase of retirement, but there is a lot more to ensuring your emotional and financial wellbeing in retirement than that.  An Orlando estate planning lawyer can help you make plans for the long years of retirement that begin after the honeymoon phase ends.
Retirement Is Not a Vacation, and Florida Is Not Just for Tourists
Planning for retirement does not mean making a budget for your bucket list.  It does, however, mean finding something to do besides work.  It also means living within your means when you are no longer so young that, if you need more money, you can just work 80 hours per week until you meet your financial goals.  No two retired individuals or retired couples have an identical budget, but your budget should account for the following items:
Long-term care – This could be aging in place with home health aides or nearby family members to help you or moving to an assisted living facility. In either case, long-term care insurance or hybrid life insurance makes it much more affordable.
Housing – This could mean staying in your house where the mortgage is already paid off or selling or renting out your empty nest while you move to a more senior-friendly location.
Income for household bills – Your money to pay for utilities, groceries, and incidental expenses could come from pensions, retirement savings, or investments.
The financial planning is not the hardest part, though; it is deciding what to do with your time now that you don't have to go to work.  You might want to visit every country in the world once, but you probably don't have the money or the energy to visit every country in the world every year.  If you are still working and saving or investing part of your paycheck each month, you are doing what you need to do to get ready for retirement.  You should spend your time building social connections and investigating activities that will make you feel that you are spending your time meaningfully after you retire.
Contact Gierach and Gierach About Estate Planning for Life Beyond the Honeymoon Phase
An estate planning lawyer can help you develop a practical estate plan that involves living within your means as a retiree.  Contact Gierach and Gierach, P.A. in Orlando, Florida to discuss your case.
Source:
kiplinger.com/retirement/what-happens-when-retirement-honeymoon-phase-is-over