Should I Consider Involving a Mediator in My Estate Planning?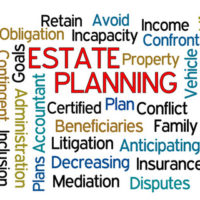 There is no question that the potential for family conflict to arise during estate planning is significant, especially since those engaged in estate planning often have to discuss inheritance and related issues. During this process, it is possible for estate planning attorneys to help mitigate these disputes by acting as and/or involving mediators. In this sense, not only can attorneys help you plan for your estate planning goals, but they can also help you best assess your children's needs and preferences and ensure that your goals are properly communicated to your children and family members so that everyone is on the same page and so as to avoid conflict.
This is especially important because a lack of meaningful and clear communication when it comes to estate planning issues with families is highly prevalent and tends to generate future conflict. This is the case even when it comes to couples who do not have children, but may still have different ideas about how they want to handle the transfer of their assets.
When Communication Is the Challenge
One of the main challenges here is individuals meeting together with their estate planners and not feeling comfortable expressing what is on the mind. As a result, even those assisting you with your estate planning may end up with an incomplete picture of what each of you wants. And these issues are only escalated when the estate becomes more complicated with high-value assets, such as a family business.
What Makes Things More Complicated
In addition, there are a number of circumstances that can result in family members failing to be on the same page when it comes to expectations about the estate, such as children:
who have been involved in the family business;
who have educational and wealth disparities;
who have helped take care of healing parents;
from previous marriages;
with different ideas about charitable endeavors;
or other family members with mental or physical challenges; and/or
who have particular sentimental attachments and/or who feel that they have been promised particular assets; amongst other factors.
The Benefits of a Mediator
Bringing a mediator into the process can help to clarify the needs and interests of everyone involved. Sometimes, this can be especially effective if individuals involved feel that they need to confide in someone who does not represent any particular interests. Mediators can also help put together a comprehensive plan for addressing any conflicts. Everyone feeling comfortable to weigh in greatly reduces the chance for future legal conflict.
Contact Our Florida Estate Planning Attorneys to Find Out More
If you live in Florida and have any questions about estate planning, contact our experienced Orlando estate planning attorneys at Gierach and Gierach, P.A. We serve clients and their families in Orlando and surrounding areas.