Should You Divide Your Estate Equally Among Your Children?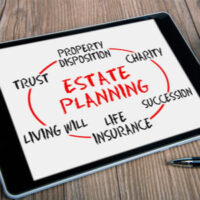 When your children are little, you can only guess what they will be like as adults?  Will the daughter who loves drawing grow up to use her excellent fine motor skills to cook elaborate family meals for holidays, and will she use her eye for details in a career as a forensic scientist, a lawyer, or some other detail-oriented profession that you would never guess?  Will your naturally nocturnal, talkative son spend his adulthood as a raconteur bartender who, on holidays when he isn't working, shoots the breeze with his father-in-law and brother-in-law?  When they are kids, it is all speculation, but once your children reach their 30s and 40s, you have a more accurate picture of their values, their struggles in life, and their financial situation.  When you develop your estate plan, be honest with yourself about what your children really need and about whether a decision you are considering for your estate plan would cause long-lasting hurt for one or more of your children.  Open communication with your children is important, and so is discussing your Orlando estate planning lawyer.
Think About Each Child's Future, Instead of Thinking of Dividing Your Estate Into Fractions
In some cases, dividing your estate equally among your children is the fairest thing to do; this is especially true if all of your children are relatively financially secure.  One of your children has children and the other doesn't, then leaving more money to the one with children will certainly leave the childless one feel like he or she has been wronged.  If you want to be generous to your grandchildren, it is better to give them cash gifts, pay money toward their education, or set up a trust for them.  (The first two of those options are tax-free up to a certain amount of money per year.)
A recent letter to Moneyist describes a common problem that prudent estate planning can ameliorate.  The letter describes an elderly couple with an adult son and daughter in their 40s.  The daughter is married and has stable employment.  The son has never been married and has worked only sporadically; he lives in a house for which his parents pay the mortgage.  According to the author of the letter (the daughter's husband), he spends his days drinking alcohol, smoking cannabis, and playing video games.  The author suspects that the son suffers from undiagnosed mental illness and addiction.  He is worried that, when the parents are gone, the son will mismanage his inheritance and become financially dependent on his sister and the author.  From an estate planning perspective, what the parents do now determines whether the author's fears will come true.  Of the many parts of estate planning that require you to face uncomfortable truths, this is one of them: if your children have reached middle age without becoming financially independent of you, they are at risk of struggling financially after you are gone.  Quentin Fottrell, the Moneyist columnist, acknowledges that this situation does not have a simple solution, but he encouraged the author of the letter to consult an estate planning lawyer.
Contact Us Today for Help
The Orlando estate planning lawyers at Gierach and Gierach can help you think clearly about fraught situations that can arise in connection to your estate plan and choose the best way to prevent conflict in your family.  Contact Gierach and Gierach, P.A. for a consultation
Resource:
marketwatch.com/story/my-brother-in-law-smokes-weed-drinks-booze-and-plays-video-games-my-in-laws-pay-his-mortgage-what-happens-after-theyre-gone-2020-12-28?siteid=yhoof2