The Dangers of Do-It-Yourself Estate Planning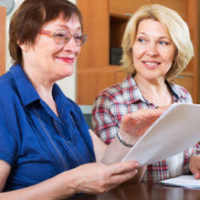 In a society that is obsessed with all things do-it-yourself, it can be enticing to apply the same motto to estate planning. However, "doing it yourself" when it comes to estate planning can be downright hazardous for the reasons we discuss below.
Templates
First, when it comes to estate planning, "one size" does not fit all. No online template is going to be able to take into account your specific personal circumstances and what you need customized. It also will not advise you as to all of the many options that you have available to you.
Overall Cost
While it may seem like you are saving a lot of money by doing your own estate plan, you may actually end up spending a lot more money in the long run because many of these do-it-yourself plans do not end up being implemented properly and it tends to cost more to correct an estate plan then simply working with an attorney from the outset to prepare the plan the right way.
Mistakes In Estate Planning Have Dangerous Consequences
Also keep in mind that every state has different rules when it comes to your options and documents, and how those documents must be executed. Failing to abide by notary and signature requirements could completely invalidate your documents. These kinds of mistakes do not simply mean you need to do it over, it means that you could end up disinheriting a child, spouse, or someone else close to you.
Estate Plans Are Unique, Like The People Behind Them
Working with an attorney who focuses on estate planning, from the outset, carries with it a number of benefits. Not only do they have the expertise of drafting and executing estate plans in that state, but they can provide you with guidance and counsel when it comes to different options and choices you have to make. It is impossible for a fill in the blank form to provide you with guidance on how to implement your goals.
Estate Planning Is More Than A Few Documents
Finally, estate planning does not just involve drafting a bunch of documents and getting them filed, but also coordinating assets and linked beneficiary designations that an online do-it-yourself form cannot handle. Even if you think you have a simple estate plan, we typically see some form of complexity in each individual unique case.
Do Not Risk Mistakes – Contact Our Florida Estate Planning Attorneys
When it comes to do-it-yourself estate planning documents, we see a number of very dangerous mistakes made, all the time. It only makes sense to, instead, schedule a free consultation with an estate planning attorney in your state to make sure that you know how to move forward.
If you live in Florida and have any estate planning questions, or would like to set up a confidential consultation, contact our experienced Orlando estate planning attorneys at Gierach and Gierach, P.A. today to find out more about our services.
Resource:
delcotimes.com/news/senior-life-five-dangers-of-diy-estate-planning/article_b1bbf114-525e-11e9-a2a5-dbe229baee21.html