The Geriatric Millennial Pessoptimist's Guide To Writing A Will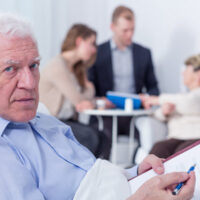 You don't have to be old or rich to write a will.  If you are old enough to have children, you are old enough to know that the world is a terrible place and to feel powerless to make it better.  If you need motivation to write a will, think about all the ways the world would be worse if you died without one.  Think your spouse and your parents hate each other now?  Imagine them fighting over your estate in probate court.  Can't stand your mother-in-law?  Imagine her getting full custody of your children if you die before they reach adulthood.  Don't trust the government?  Imagine it getting to decide who inherits your property.  You can solve all these problems just by writing a will.  Granted, writing a will is not as much fun as, say, writing a bucket list, but it has more basis in reality.  If you need help getting started, contact an Orlando estate planning lawyer.
Too Young to Die, but Too Old Not to Make Plans
No matter what you believe about what happens to your soul after you die, there is no doubt that your body, your property, and your surviving relatives will still be here on earth.  When asked what you want to happen to them, it is easy enough to say, "I don't care; I'll be gone," about the first two, but it is hard even for the most cynical people to say that they would not want to do what they could to lessen the suffering of those closest to them.  Even if you don't really have a strong preference about some of the items in your will (such as whether to have your body buried or cremated, or who inherits your money), make a decision, because nothing is worse for your relatives than having to fight about what they think you would have wanted.  These are the most important items for young people to address in their wills:
Who will get custody of your children if they are minors when you die
Who will be responsible for the care of any disabled adults who are your legal dependents
Who will take care of your pets
Final disposition of your remains (burial, cremation, or alkaline hydrolysis) and final resting place for your body or ashes
Who will inherit your assets and, if you are survived by minor children, which adults will be responsible for those assets until your children become adults
The best thing about writing a will now is that you will probably live long enough for many of its provisions to become outdated.  Revising your will when you are 50 or 60 is a lot easier than writing it from scratch.  You will have already done the hard part, which is accept the fact that you must make some decisions about what your family should do when you are gone.
Contact Gierach and Gierach About Estate Planning Sooner Rather Than Later
An estate planning lawyer can help you confront the difficult decisions associated with getting started on your estate plan.  Contact Gierach and Gierach, P.A. in Orlando, Florida to discuss your case.