The Secrets You Keep From Your Family Can Come Out During Probate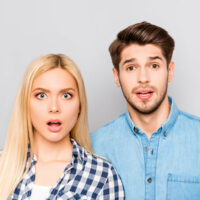 There is already enough conflict and ugliness in the world; imagine how much there would be if your siblings, children, or spouse knew everything there was to know about you.  In an age where everyone broadcasts everyone else's business on the Internet, it is harder to take secrets with you to the grave.  Meanwhile, consumer DNA testing has made it such that, even if dead men tell no tales, their DNA can provide enough information that the DNA of their genetic relatives can fill in the gaps.  This has fueled the rise of estate research firms which are in the business of matching your DNA to that of recently deceased people and then crashing these people's probate proceedings and surprising their close relatives' surviving family members with demands for money from relatives they never knew existed.  If you have found out things about a family member during probate that you never knew when the family member was alive, contact an Orlando probate lawyer.
Stepdad Cashes in on Wife's Estate, Without Her Children's Knowledge and Then Things Get Weird
Shortly after Edward's wife died in 2007, he petitioned the court to open her estate for probate.  She did not leave a will, and Edward claimed that he was her only surviving relative.  He knew that his wife had four children from a previous marriage, but he did not notify them as interested persons, nor did they respond to public notices announcing that the estate had been opened. The estate settled quickly and as far as the court knew, Edward was the only heir, so he inherited everything.  Two years later, he petitioned the court to reopen the estate, so he could file a medical malpractice lawsuit against the doctor who had treated her.
The decedent's daughter Audrey saw the public notices for the reopened estate in 2009, and she responded to claim the estate for herself and her siblings.  She claimed that her mother's marriage to Edward was not legally valid, and therefore the entire estate should pass to the decedent's children.  Edward disagreed, saying that Audrey had been present at the wedding ceremony where he married her mother.  Audrey responded by saying that, years later, she found out that her mother had used a false name when applying for the marriage license, making the marriage invalid.  Edward claimed that the issue of the validity of the marriage had also arisen during the medical malpractice case, and the court in the medical malpractice case accepted that Edward was legally married to the decedent.  The appeals court ruled that a lower court would need to decide whether Edward's marriage to the decedent was valid.
Contact an Attorney for Help
A probate lawyer can help you manage the probate of the estate of a deceased family member who may or may not have been legally married.  Contact Gierach and Gierach, P.A. in Orlando, Florida to discuss your case.
Sources:
scholar.google.com/scholar_case?case=3588621401898704390&q=bryan+probate&hl=en&as_sdt=4,10&as_ylo=2012&as_yhi=2022