What Causes Retirees To Run Out Of Savings?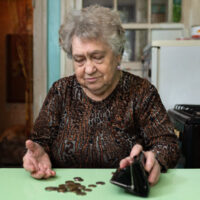 The two goals of estate planning are to have enough money to support yourself in your old age and to be able to leave some assets to your family (or any other chosen beneficiaries) after you die.  In other words, your goal is to avoid outliving your savings.  Public programs like Social Security and Medicare make it so that people who do not have enough savings to cover their expenses will not be out on the street.  Not everyone has retirement savings, simply because not all employers offer retirement pensions, 401K plans, and the like; a society where most working people live paycheck to paycheck does not set people up to spend 20 years birdwatching from a lakefront cottage after they retire.  Depending on Uncle Sam for a fixed income is no fun, even if you are living with younger generations of your family.  An Orlando estate planning lawyer can help you prepare for a long life in which your income streams exceed the bare minimum.
It's Not Just the IRS, Healthcare Costs, Family Drama, or the Vicissitudes of the Free Market
A recent report published by Boston College identifies the major reasons that retirees run out of retirement savings.  Market factors, such as fluctuations in housing prices, stock prices, and interest rates, play a role, as do healthcare costs beyond those covered by Medicare.  Unexpected family situations, such as your children and grandchildren needing more money from you than you anticipated and needing it sooner, can also deplete your savings.  Retirement is likewise not a tax holiday, and gift taxes and inheritance taxes can add up, but only if you are wealthy.  None of these are the main reason for seniors outliving their savings, although market fluctuations are the factor that causes seniors the most anxiety.
The biggest reason for retirees running out of savings is simply that they live so long after retiring.  From one perspective, it's a win-win situation.  Your grandchildren either get memories of you that last well into adulthood, or they get inheritance money from you.  On the other hand, outliving your savings isn't so much fun for you; it forces you to live with relatives or roommates when you would rather have some peace and quiet.
How to Avoid Running Out of Savings During Retirement
You are wise to be skeptical of financial planners who promise to multiply your retirement savings exponentially, but financial choices you make now can help ensure your financial stability.  Diversify your income streams, whether or not you have an employer-provided pension or 401K retirement savings account.  Most importantly, do not be insurance poor; long-term care insurance is the best investment you can make; you can ensure that healthcare costs will not drain your retirement savings.
Contact Gierach and Gierach About Ensuring That Your Retirement Savings Stick Around for as Long as You Do
An estate planning lawyer can help you diversify your income streams to ensure that you have enough money to pay for long-term care and other retirement expenses.  Contact Gierach and Gierach, P.A. in Orlando, Florida to discuss your case.
Source:
cnbc.com/2022/08/05/retirees-may-be-focusing-on-wrong-risks-to-their-financial-security.html