What You Absolutely Do & Do Not Need to Take Care of Your Elderly Parents or Other Loved Ones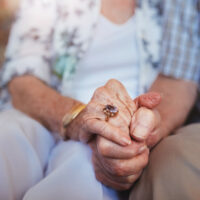 As attorneys who focus solely on estate planning here in Florida, we regularly receive a number of questions concerning what kinds of plans should be made to care properly for elderly parents and other relatives. The best way to carefully craft a plan based on your particular circumstances is to meet with a professional estate planning attorney. They can advise you as to what is essential (for example, durable power of attorney) and what you no longer need to hold onto (for example, a life insurance policy). You want to make sure that all of your time and attention is focused on your loved ones, and allow a professional to take care of the difficult questions, such as what legal documents must be in place in order to properly take care of them.
What About Life Insurance?
A good estate planning attorney is going to tell you that life insurance – like any kind of insurance – is need-based. The one question you must ask yourself is whether any of your family members will suffer (financially) if someone passes away. If not—namely because there are no dependents and your family can afford to take care of itself—then there really is no reason to have life insurance. In those circumstances, there are better ways to invest your money, such as Roth IRA conversions.
General Durable & Medical Power of Attorney
However, when it comes to taking care of elderly parents or other relatives, it is imperative that you have the ability to be able to handle their medical and financial decisions. In order to do this, you not only need a general durable power of attorney, but a medical power of attorney (also known as a healthcare proxy). As long as a HIPAA waiver is filed, you will be able to be actively involved in important medical decisions and obtain copies of medical records. The general durable power of attorney then allows you to handle the financial affairs. Combined, these documents allow you to handle your parents' or loved ones' affairs, as well as handle most-all disputes that come up.
Other Essential Documents That Could Save Your Financial Life
Other essential documents that families will want to have in place include a last will and testament–spelling out who you want to leave your assets to and–if you have minor children, who you want to name as their guardian; as well as a living will (including an advance directive) for medical decisions and treatments you do or do not want.
Contact Our Florida Estate Planning Attorneys Today
The law firm of Gierach and Gierach, P.A. has provided the very best in estate planning to thousands of clients here in Florida over the years. Our philosophy is that every client matters to us like family. Contact our Orlando estate planning attorneys today to find out how we can help you and your family make a plan.
Resource:
hometownlife.com/story/news/2019/08/31/rick-bloom-heres-how-prepare-care-elderly-parents/2139484001/
cnbc.com/2019/08/14/four-essential-documents-that-could-save-your-financial-life.html
https://www.gierachlaw.com/using-estate-planning-to-protect-retirement-accounts-from-creditors-in-florida/