Will The Clutter You Find In A Deceased Relative's House Affect The Probate Of Their Estate?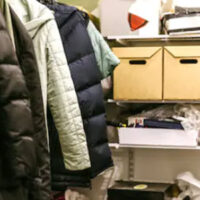 Selling a deceased relative's house is often one of the most stressful parts of probate.  If the decedent included instructions in their will about selling the house, it makes the process somewhat easier, but selling a house is never easy, even under circumstances that do not involve bereavement.  The worst is if the decedent did not make any plans for the house, and selling it is the only way to settle the estate so that the beneficiaries can receive their inheritance.  Decluttering your own house in preparation for a move is hard enough, but decluttering a deceased relative's house in preparation for an estate sale is even harder, since every item about which you could use some guidance is a painful reminder that your close relative is no longer there to provide it.  An Orlando probate lawyer can help you with the legal aspects of selling a house that belongs to a deceased family member's estate.
The Family That Hoards Together Stays Together
If you are an indefatigable optimist and so are the family members who share your task of decluttering, then the process of going through a deceased family member's belongings can be an opportunity to share happy memories.  You can show your children family photos and old-fashioned household items they have never seen before, and every sibling can go home with some family heirloom décor items.  Some families find items that remind them of their parents' lovable quirks, like the dad who kept an accurately labeled bag of "pens that don't work," before trashing the items while having a good laugh.
When Clutter Causes Family Feuds
Unless you and your siblings have superhuman interpersonal skills, decluttering a recently deceased parent's house will not bring out the best in any of you.  When you are stuck cooperating with each other to clean your parents' home for the final time, no amount of toxic positivity can mask the resentment and hurt.  Even if probate was going fairly smoothly before the decluttering project started, if only because you and your insensitive sibling (or your oversensitive sibling, if you are the insensitive one) only communicate with your lawyers, decluttering is when you will find out how angry your sister is that you smiled and accepted Mom's money while living the carefree life in another state, while your sister did all the work of elder care, even leaving a lucrative job to move to Florida for this purpose.  Your probate lawyer can reassure you that your sister's righteous anger cannot retroactively alter your mother's will, but you can't send your lawyer to decluttering in your place.  The oppressive heat and the unresolved emotions are yours to deal with.
Decluttering: A Simple Solution to a Time-Consuming Problem
If your family member died and left a house full of clutter, you are stuck with the task of decluttering.  You can't ditch that responsibility, but you can spare your own children that burden.  Declutter early, and declutter often.  Your estate planning lawyer says so.
Let Us Help You Today
A Central Florida probate lawyer can help you finalize the sale of real estate properties belonging to the estate of a deceased family member.  Contact Gierach and Gierach, P.A. for help today.
Resource:
buzzfeed.com/marycolussi/strange-things-left-behind-by-deceased-people