You Are Never Too Young For A Digital Estate Plan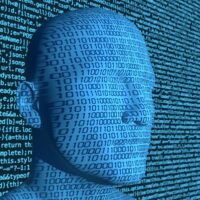 When you spent thousands of hours of your adolescence posting your eloquent musings on your MySpace account, your grandparents may have done the old person equivalent of rolling their eyes, but now that MySpace has come and gone, you are glad that you had the presence of mind to store your writings as Word documents and later upload those Word documents to Google Drive.  The point is that many people born after 1980 have grown up creating in digital formats at work and at leisure.  This means that many of us will leave behind vast volumes of personal property that exists in digital format only.  This personal property had great sentimental value to you and your family, and some of it likely has monetary value, too.  Think of the thousands of pictures you took of your children when they were babies, and now think of how few of those pictures exist anywhere in physical photo albums.  If no one can access your iCloud account after you die, then your grandchildren may never find out what their parents looked like as babies.  This should be reason enough to get started on your digital estate plan, and an Orlando estate planning lawyer can help you with it.
Leave Instructions About Your Digital Accounts
Even if you do not own a house or a car, and even if the amount of money in your bank account is not enough to fight over, you probably own numerous online accounts, such as Netflix, Amazon, Facebook, and iCloud.  You should write a digital estate plan document specifying what should happen to each of the accounts after you die, and it should indicate how the personal representative of your estate can access those accounts.  Your choices for each account are close, transfer ownership, and keep open.
In the case of subscription accounts like Netflix, you may wish to transfer the ownership to a beneficiary, formally if the company allows this, or simply by giving your son (or your niece or your granddaughter or whichever beneficiary you choose) access to your login credentials.  Eventually, the beneficiary will need to update the payment information, because the personal representative of your estate will need to close your credit card accounts shortly after your estate opens for probate.
If you have posted a lot of content on YouTube, Facebook, Instagram, or some other platform, you may wish for it to remain visible after you are gone, especially if your circle of online followers includes people you do not know personally.  Facebook enables survivors of a deceased account holder to convert the account into a memorial account, and other social media platforms may offer similar services.
Let Us Help You Today
A digital photo is worth a thousand bitcoins, and an estate planning lawyer can help you ensure that your heirs get to keep your digital property that has sentimental value.  Contact Gierach and Gierach, P.A. in Orlando, Florida to discuss your case.