You Are the Boss Of Your Own Estate Plan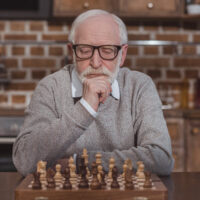 There are plenty of reasons to be stressed out about the winter season when you are a parent of young children; this is mostly because you are busy beyond belief year-round, but when the winter season come around, you must take on even more responsibilities while contributing to an atmosphere of relaxation and good cheer.  When you are an empty nester, winter season stress is of a different kind.  The rush to get meals on the table is a welcome change to your normal routine, and your kids are the ones who live with the everyday stress while you get to sit back and enjoy being a grandparent.  As much as you just want to enjoy the present moment, you know that eventually there will be a next phase, when your children are the oldest surviving generation, and no one wants to talk about it.  Do not let another winter season go by without talking to your family about your estate plan.  Advice columnists can tell you all about organizing your talking points before having an emotionally sensitive conversation, but an Orlando estate planning lawyer can help you set up the estate plan on which the talking points are based.
Begin the Estate Planning Conversation With the Presentation of Gifts
The annual gift tax exclusion is easily the most fun part of estate planning.  In 2022, the IRS is allowing you to give tax-free gifts of up to $16,000 per recipient to a virtually unlimited number of recipients.  (If you are wealthy enough to max out the annual gift tax exclusion, you probably have a personal assistant whose job is to conduct difficult conversations with your family on your behalf.)  No matter how many cash gifts you have given to your family in previous years, every child and grandchild can get $16,000 per year this winter season, if you can afford to give that much.
Don't Show All Your Cards, but Let Your Family Know Where to Find Them
Now that many of the dramatis personae are $16,000 richer, it is time to go through your talking points.  Tell your children that you have a will, and show them a folder that contains a hard copy of it.  Tell them where they can find the will if they need it.  There is no need to say who is inheriting what; that is no one's business but yours.  By the time of this winter season family meeting, you will have already worked out the details about a personal representative, healthcare surrogate, power of attorney, and, if applicable, trustees of a trust, so the people who will be in these roles already know about them.  The purpose of this meeting is just to notify everyone else.  If you think they will try to talk you out of it, offer everyone more eggnog and say good night.
Contact Gierach and Gierach About Year-End Estate Planning
An estate planning lawyer can help you get your estate plan in working order in time for the family gatherings of this winter season.  Contact Gierach and Gierach, P.A. in Orlando, Florida to discuss your case.
Sources:
irs.gov/businesses/small-businesses-self-employed/frequently-asked-questions-on-gift-taxes
gentreo.com/gentreo-guide-talking-to-your-family-about-estate-planning-during-the-holidays