You Don't Have To Be Dirt Poor To Qualify For Summary Administration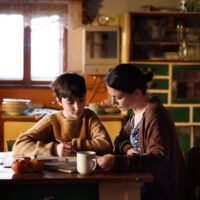 Conventional wisdom about estate planning holds that everyone who is able to avoid probate should do so, and that the easiest ways to accomplish this are by being very rich or very poor.  If the former applies, then your estate still goes through the motions of probate, while most of your assets pass to their intended beneficiaries, away from the watchful eyes of the court and the IRS, through useful devices such as revocable trusts.  In the latter case, your estate can go through summary administration, because your property has so little value that the court cannot be bothered to do its due diligence to find out whether you are being honest about it.  Just as filing for bankruptcy does not mean that you have to forfeit all of your assets or that you can never again qualify to own a credit card, the stereotypes about summary administration of estates do not tell the whole story.  An Orlando probate lawyer can help you settle the estate of a deceased family member through conventional probate or summary administration.
How Is Summary Administration Different From Probate?
Probate, in which the court verifies the validity of the decedent's will, gives the decedent's creditors the opportunity to seek repayment of debts, and then distributes the estate's property to the beneficiaries listed in the will, usually takes between six and nine months from start to finish.  By contrast, summary administration takes less than two months.  These are the main differences between probate and summary administration:
No personal representative – The person who requests summary administration is called a petitioner, but the court does not appoint a personal representative for the estate.
No creditors – Summary administration is applicable when the decedent did not owe money to anyone or when the debts are so old that the creditors are barred from collecting them.
No assets of very high value – Summary administration only applies to estates where the non-exempt assets are valued at $75,000 or less.
Does Your Family Member's Estate Qualify for Summary Administration?
You might assume that, if the decedent's net worth exceeded $75,000, the estate is automatically ineligible for summary administration, but this is not always true.  Certain assets are exempt, including $75,000 of personal property, up to two vehicles, and a homestead (a house or condominium where the decedent lived).  As for creditors, they are barred from seeking debt repayment from the estate once two years have passed since the decedent's death.  Therefore, if the person died more than two years ago, there is a good chance that the estate is eligible for summary administration.  You can still hire a lawyer for summary administration; many probate lawyers charge a flat fee for this service.
Contact Gierach and Gierach About Memory Care Planning
A probate lawyer can help you settle a family member's estate, even if the estate is so small that it qualifies for summary administration.  Contact Gierach and Gierach, P.A. in Orlando, Florida to discuss your case.
Source:
leg.state.fl.us/statutes/index.cfm?App_mode=Display_Statute&URL=0700-0799/0735/0735.html