You Have More Options Than You Think About What Happens To Your Body After You Die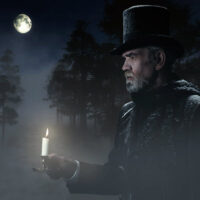 The philosophers have been reminding us for years that eventually, all of us will die, and our bodies will turn to dust.  Estate planning lawyers will tell you with a smile that estate planning is about planning for life, not just about planning for death.  The truth is, however, that your estate plan is not complete until you have stated your wishes about the final disposition of your body.  "Final disposition" is the mortuary science term for burial or cremation, when a body goes to its final resting place.  If you have a preference about whether you want your body to be buried or cremated and where, you should include these instructions in your will and also communicate them, verbally or in writing, to people that you trust.  An Orlando estate planning lawyer can help you make decisions about final disposition and can help you communicate your wishes about it.
Burial, Cremation, or Alkaline Hydrolysis?
A person's choice of burial or cremation is usually based on religious and cultural beliefs, but some people also consider the financial and environmental impact.  Burial has a reputation for being expensive, but Florida law does not require you to buy a casket, and it does not require bodies to be embalmed before burial.  The law does not even require you to buy a burial plot in a cemetery.  If you wish to have your body buried in a simple burial shroud on the grounds of your family home, the law will not stop your family from implementing these plans.
Cremation has a reputation as the least expensive option.  The ashes of a cremated body do not need to be buried, and if you wish for your ashes to become the property of a certain person, you should indicate this in your will.  Alkaline hydrolysis, sometimes called flameless cremation, is also an option.  The University of Florida pioneered this technology, and the Anderson-McQueen funeral home in St. Petersburg was one of the first funeral homes to offer it.  Florida law considers alkaline hydrolysis a form of cremation.
When Life Has Other Plans
When people die in hospitals, nursing homes, or home hospice care, the process of burial or cremation can begin very soon after death.  If the person was not under a doctor's care when they died, the body must first go to the medical examiner, whose records can be used as evidence if there is an investigation into the cause of death.  For example, if an 80-year-old man with no known acute illness goes out for a drive, and his body is later found in the driver's seat of his car in an underground parking garage with no signs of trauma, was it accidental carbon monoxide poisoning?  Suicide by drug overdose?  Cardiac arrest due to long COVID?  The body can only be released to the family for final disposition after the medical examiner has examined the body.
Contact an Attorney Today for Help
An estate planning lawyer can help you formalize your plans about final disposition of your remains.  Contact Gierach and Gierach, P.A. in Orlando, Florida to discuss your case.