You Need an Estate Plan Even If You Do Not Have Children. Here's Why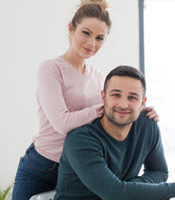 Just like some couples assume that they do not need a prenuptial agreement unless they are extremely wealthy, others may assume that they do not need an estate plan if they do not have children. However, nothing could be farther from the truth.
The reality is that, without an estate plan, you have no control whatsoever over who inherits your assets—it is entirely dictated by state law. Simply because someone does not have children does not mean that they do not have relatives and others who are important to them. In addition, there are a number of circumstances under which you need to plan to take care of yourself in the case of certain events happening, as we discuss below.
Incapacity Can Happen During Your Lifetime
One important service that an estate plan provides for, aside from inheritance, involves planning for potential incapacity. Without certain documents in place—such as durable power of attorney and health care directives—even your spouse cannot make all of the important legal and medical decisions on your behalf. If something happens to you that renders you unable to make important legal and medical decisions, your loved ones can essentially end up in court arguing over a guardianship so that someone can be appointed on your behalf.
Unplanned, Unwanted Inheritance
A trust is another important tool that an estate planning attorney can help you with. In a nutshell, setting up a trust allows you to provide direct inheritance to whomever you want while avoiding probate in the event of your death. Without a trust, the state follows the probate process in order to clear titles to your assets, and not everyone wants people to inherit their assets—some couples want to make sure their favorite charity, for example, receives something.
The probate process involves providing notice to your closest living relatives; even if that includes people you do not know, such as distant cousins, if you do not have a will in place specifying who you would like to pass your assets onto. Without providing the state with any official information about your wishes, they follow what's called intestacy laws. Any assets titled in the name of your trust avoid the probate process.
One step involved in the trust process mandates that you appoint a successor Trustee who you trust and who is responsible enough to be in charge once you are gone. This does not necessarily have to be a relative or a friend—it can be a hired professional.
Contact Our Florida Estate Planning Attorneys to Find Out More
When it comes to planning for incapacitation or what will happen once you're gone, it is very important not to make any assumptions about what is and is not important based on your lifestyle. The best person to advise you on what you do and do not need is an experienced estate planning attorney who regularly works in this field and helps people like you plan for the future every day.
Contact our experienced Florida estate planning attorneys at Gierach and Gierach, P.A. today for a free consultation to find out more about your options.
Resource:
kiplinger.com/article/retirement/T021-C032-S014-no-children-why-you-still-need-an-estate-plan.html
https://www.gierachlaw.com/why-do-i-need-beneficiary-designations-if-i-have-a-will/