How To Avoid Shady Guardians: Choose Someone You Trust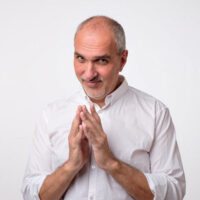 The idea of giving up control of your financial decisions because you are too ill to make these decisions on your own is scary, but no estate plan is complete until you have chosen someone that you wish the court to appoint as your legal guardian if you ever need one.  If, while you are healthy, you do not choose someone to act as your guardian in the event that you need one, then anyone who wishes to assume control of your finances can have a chance to persuade the court that they should be your guardian.  Your financial wellbeing could rest in the hands of the family member you trust the least, or even a complete stranger whose job it is to act as a guardian for vulnerable people.  It is easy to see how things can go wrong if someone you did not choose has control over your finances.  Even if you think you will never need a guardian, you should contact an Orlando guardianship lawyer so that your financial decisions do not end up under the control of someone you do not trust.
The Jeff Siegmeister Saga: A Cautionary Tale
Jeff Siegmeister's name has been all over the news recently, and nothing the news reports are saying about him is good.  Siegmeister, who served as State Attorney for the Third Judicial Circuit of Florida between 2013 and 2019, is facing criminal charges for a host of offenses that could land him a decades-long prison sentence if he is convicted of all of him and if the court orders him to serve all of his sentences consecutively instead of concurrently.
The part of Siegmeister's story that should serve as a warning to people who are working on their estate plans is the series of events that led to Siegmeister being charged with wire fraud.  From January 2010 until April 2016, Siegmeister was the court-appointed legal guardian of an elderly man.  During this time, Sirgmeister made many transactions in which he transferred his ward's money to Siegmeister's own accounts; he then falsified the victim's financial records in order to conceal his activities when submitting reports to the court about his management of the victim's finances.  He also, through undue influence, convinced the ward to rewrite his will so that one of Siegmeister's relatives would be the main beneficiary of the victim's estate.
Giving up control of your finances is scary, but if you have to do it someday, you should plan for it.  This way, decision-making authority will belong to a trusted family member or estate planning lawyer and not to some creep who will steal all of your money and all of your family's inheritance.
Contact Gierach and Gierach About Avoiding Guardianship Nightmares
A guardianship lawyer can help you keep your money in the control of someone you trust if you ever need someone to make financial decisions on your behalf.  Contact Gierach and Gierach, P.A. in Orlando, Florida to discuss your case.
Source:
justice.gov/usao-mdfl/pr/former-state-attorney-indicted-extortion-part-conspiracy-defense-attorney-well-briber-2