Probate Gets Complicated When Long-Lost Siblings Enter the Picture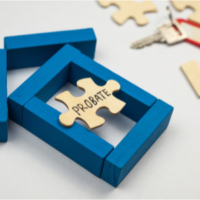 DNA science has changed the world for the better.  It has demonstrated the innocence of people wrongfully accused of violent crimes and even exonerated some who had been wrongfully convicted.  It has definitively refuted racist arguments about the biological superiority of one race over others.  It has enabled people who were adopted as infants to form relationships with their genetic relatives as adults.  It has also caused plenty of conflict, not least in probate cases.  Some unscrupulous estate research firms deal in trying to claim money from intestate estates for distant relatives who never met the decedent.  (In this case, DNA testing can sometimes prove that the decedent and the alleged heir are not closely related enough to warrant giving a share of the estate to the alleged heir.)  If you are the personal representative of an estate, and a long-lost relative you have never met has given a perplexing response to the published notice to unknown heirs, contact an Orange County probate lawyer.
If Your Dad Was a Rolling Stone, Write a Will
Rosina spent her retirement years in Miami, but most of her money was in a bank account in Connecticut.  The Connecticut account had $850,000 when Rosina died in Florida in 2011, whereas the money in her Florida accounts totaled less than $100,000.  She did not leave a will, and the court appointed her niece Ulrike as personal representative of the estate.  (Rosina's only known relatives were her niece Ulrike and her nephew Rudolf.)
During probate, a law firm in Austria contacted Ulrike on behalf of three women claiming to be Rosina's half-sisters; they based this claim on a letter from Rosina, dated 1957, that they had found among their father's personal papers when he died.  They had never met Rosina, Ulrike, or Rudolf.  The probate court asked them to travel to Miami to have their depositions taken, but the lawyer claimed that the women's states of health prohibited them from air travel.  80-year-old Elsa had heart disease, 75-year-old Anna suffered from hearing loss, and 62-year-old Gertrude could not fly due to PTSD and claustrophobia.  The court determined that it would be impractical to take the women's depositions by video conference, because all parties would require interpreters; this solution would be especially impractical in the case of Anna because of her hearing loss.
Ulrike's lawyer offered to travel to Austria to take the sisters' depositions but asked that they pay for his travel and reasonable accommodations.  The sisters' lawyer even set money to Ulrike's lawyer for that purpose.  Subsequently, Gertrude decided to travel to Miami for her deposition.  The published court decisions do not reveal how this story ends, but it would have been much simpler if Rosina had left a will.  (She did have a handwritten will saying that Ulrike and Rudolf were her only heirs, but Florida courts do not accept handwritten wills.)
Let Us Help You Today
An Orlando probate lawyer can help you deal with relatives you have never met who are trying to claim a share of your family member's estate.  Contact Gierach and Gierach, P.A. for help.
Resource:
scholar.google.com/scholar_case?case=10628239163261539317&q=probate+star&hl=en&as_sdt=4,10&as_ylo=2011&as_yhi=2021
https://www.gierachlaw.com/what-happens-to-your-life-insurance-policy-if-you-do-not-list-a-beneficiary/